King-Casey Makes Its C-store Industry Predictions for 2018 & Beyond
Get great content like this right in your inbox.
Subscribe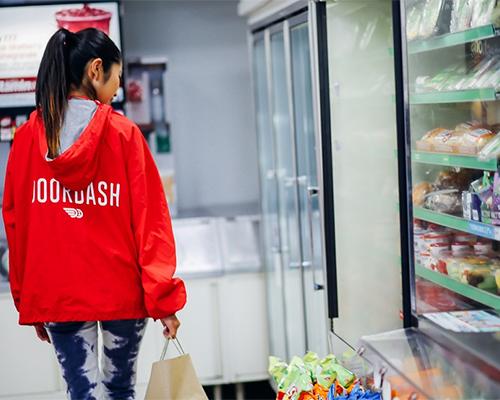 WESTPORT, Conn. — Many convenience stores will see more than half of sales come from highly profitable foodservice offerings, particularly selections exclusive to a brand, according to restaurant and retail consultancy King-Casey's predictions for 2018.
The firm also predicts that:
By 2023, more than half of c-store brands will offer digital ordering and delivery options.

The number of c-stores offering drive-thru will grow by an order of magnitude, but those offering all their products through that channel are in for disappointment.

Brands that find ways to attract more female customers will grow their business by double digits.
"Our prediction for rapid growth is grounded in fact," said King-Casey Principal Howland Blackiston. "Current foodservice sales, which account for 16 percent of the total, are growing at twice the rate of all other sales. And at Wawa, one of the industry leaders, foodservice already accounts for 40 percent of an average store's business."
However, success is not a slam dunk for all c-stores. Blackiston predicted that winners in the channel will plan for growth by making foodservice-related investments, such as additional staffing, food-centric store design, expanded kitchens and dine-in seating options.
Additionally, they will find creative ways to visually communicate the increased focus on food and make food preparation an element of theater in order to entertain and differentiate the brand.
Successful c-stores will also develop quality "signature" food offerings, such as made-to-order gourmet sandwiches, brand-proprietary recipes, wood-fired pizza and more, according to King-Casey.
"These brands will stand in sharp contrast to those who continue to offer the generic hodge-podge of food and beverage items," Blackiston said, noting existing signature items include Dodge's, a Deep South chain known for its crispy fried chicken, and Wawa, whose loyalists crave made-to-order Hoagies on fresh-baked bread.
King-Casey also predicts that while marketers may struggle to define and reach millennials, it is clear that this generation loves technology, which means they will gravitate to the brands that embrace it. Technology can serve as the means to meet the millennial desire for convenience, which c-store brands can provide through digital ordering and delivery services.
Blackiston advised c-store operators to learn from established foodservice leaders in this area, including quick-service restaurant and fast-casual brands, as it is relatively uncharted territory. Sheetz is an example of a c-store that is already partnering with home delivery services.
"See what these companies are doing, and then think of ways to 'one-up' them to create a superior level of customer convenience," he said.
The desire for convenience will also drive growth of the c-store drive-thru channel. Early adopters and innovators include Swiss Farms, Parker's and Farm Stores. Retailers that want to invest in this area should spend time and money on properly integrating a drove-thru by focusing on thoughtful design, drive-thru staffing, on-site food preparation and strategies for visual merchandising, according to King-Casey. They should not just add a window to an existing store.
"If you try to offer all of your products at the drive-thru, you will be disappointed in the response. People use that channel for speed and convenience," the King-Casey principal said. "Adding cigarettes, packaged beverages, beer, grocery, general merchandise, candy and snacks to foodservice makes it virtually impossible to achieve the speedy throughput that customers expect. C-store brands that focus their drive-thrus on foodservice will be the winners."
Finally, with men accounting for approximately 60 percent of c-store customers, there remains a huge opportunity for c-stores to grow their business by double digits through attracting more women.
"Changes are needed because female expectations are higher than those of men. You need to move the 'NASCAR mentality' to one that's gender-neutral by projecting 'safer,' 'cleaner,' 'child-friendly' vibes. Consider décor and product offerings with the female demographic in mind, including 'better-for-you' food options," he concluded.