04/20/2018
Kroger Completes Exit From Convenience Store Operations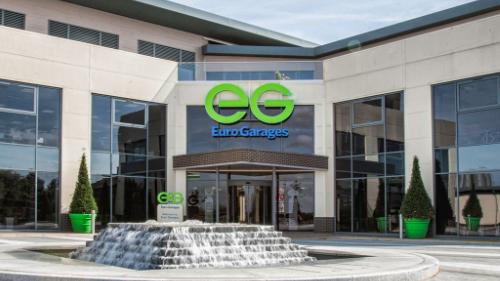 CINCINNATI — The Kroger Co. has officially said goodbye to the convenience channel, completing its $2.15-billion sale of its c-store portfolio to EG Group.
After tax proceeds, the total was $1.7 billion. According to the retailer, $1.2 billion of the proceeds will be used to fund an accelerated share repurchase (ASR) program.
"Throughout the sales process, we have been impressed with EG Group's professionalism, commitment to people, and understanding of the U.S. convenience retail market," said Mike Schlotman, Kroger's executive vice president and chief financial officer. "I can't stress enough how important to our success Kroger's convenience store management and associates have been, and we want to thank them for all of their contributions to our customers and our company."
Kroger began a strategic review of alternatives for its convenience store business unit, including a possible sale, as part of Restock Kroger initiative, as CSNews Online previously reported.
In February, Kroger and EG Group reached a definitive agreement, marking Kroger's exit from the c-store channel and EG Group's entrance into the U.S. convenience market.
EG Group is a privately held convenience and gas retailer based in the United Kingdom. As part of the agreement, EG Group will establish its North American headquarters in Cincinnati and continue to operate stores under their established banner names. 
Included in the sale were 762 convenience stores, including 66 franchise operations, operating in 18 states and employing 11,000 associates under the following banner names: Turkey Hill, Loaf 'N Jug, Kwik Shop, Tom Thumb and Quik Stop.
Cincinnati-based Kroger's supermarket fuel centers and its Turkey Hill Dairy were not included in the sale.
ASR Agreement
With the closing of the transaction, Kroger entered into an ASR agreement with Goldman Sachs & Co. LLC. On April 24, Kroger will pay $1.2 billion to Goldman, who will make an initial delivery to Kroger of approximately 36.1 million Kroger common shares. 
The total number of shares that Kroger ultimately will receive under the ASR will be based generally on the average of the daily volume-weighted average prices of shares traded during the term of the agreement, subject to a collar provision that will establish minimum and maximum numbers of shares to be repurchased. 
The $1.2-billion ASR is an additional repurchase authorization approved by Kroger's board of directors, which is incremental to the $1-billion share repurchase program announced on March 15, according to the company.
Kroger will use the balance of the after tax proceeds to lower its net total debt to adjusted EBITDA ratio.
"Kroger is committed to creating shareholder value," Schlotman said. "We are returning a significant amount of capital to shareholders through a $1.2-billion accelerated share repurchase program authorized by our board of directors."