Kum & Go Eyes Move Into Colorado Springs Market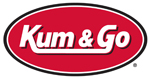 COLORADO SPRINGS, Colo. -- Kum & Go is looking to make a splash in the Colorado Springs market and is said to be considering at least five locations here to open stores.
According to The Gazette, the West Des Moines, Iowa-based convenience store retailer has submitted proposals to officials in both Colorado Springs and Monument, Colo. Kum & Go has already gotten the green light for a store northwest of Academy Boulevard and Vickers Drive in Colorado Springs. That location will be part of the Village Marketplace retail center, Steve Tuck, Colorado Springs' senior planner, told the local newspaper.
Kum & Go is also reported to be considering three more locations in Colorado Springs: southeast of Woodmen Road and Dureya Drive; southeast of Powers Boulevard and North Carefree Circle; and east of Interstate 25 and InterQuest Parkway in the InterQuest Marketplace retail center.
North of town in Monument, Kum & Go has submitted a proposal for a fifth location at Colorado 105 and Knollwood Drive, east of Interstate 25. Town officials are expected to take up the proposal next month, and the board of trustees could vote on it in December, the newspaper reported.
Preliminary discussions on two other sites also have begun between the convenience store operator and Colorado Springs officials, Tuck said. "They're looking at a lot of different sites and which ones will make it through their vetting -- whether or not the terms are right and if it meets all their analysis," he told the newspaper.
For its part, Kum & Go declined to discuss any plans for the Colorado Springs market. "For competitive reasons, we do not discuss our future growth plans," spokeswoman Catherine Huggins said in an e-mail. "However, Kum & Go is a growing company. We have a lot of parcels under consideration in a number of markets."
Kum & Go already has a toehold in Colorado, but in smaller areas such as Boulder, Brighton, Greeley, Longmont and several mountain towns and Western Slope communities.