Kum & Go Makes Personnel Moves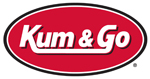 WEST DES MOINES, Iowa -- Kum & Go recently made a couple of personnel changes, bringing on Franci M. Phelan as the senior vice president of human resources and promoting Charles W. Campbell to vice president and general counsel.
Phelan, a native of Iowa, comes to the convenience store company from the Bill and Melinda Gates Foundation in Seattle where she served as the chief human resources officer. Her resume includes positions with The Principal Financial Group, Wells Fargo Home Mortgage and DuPont/Pioneer.
"Franci has an extensive background in human resources. As our top HR executive, she will provide a vital link between our talented associates and seasoned leadership team," said Kyle J. Krause, president and CEO of Kum & Go. "I am confident that Franci will develop strategies to ensure Kum & Go remains an outstanding place to work and grow as a professional."
Phelan holds a Master of Science in management from Indiana Wesleyan University and a Bachelor of Arts in business communication from Arizona State University. She is currently enrolled in George Washington University's doctoral program in human and organizational learning. In addition, she is certified as a senior professional in human resources and a global professional in human resources.
Campbell has been with Kum & Go as associate general counsel since 2004. As a member of the company's legal team he provides business-centered counsel to executives and associates.
"Charley has been an integral part of Kum & Go's legal team for many years. His knowledge of our business model and his leadership in the legal community make him an excellent fit as vice president and general counsel," Krause explained.
Also a native of Iowa, Campbell earned his Doctor of Jurisprudence from Drake University. He also received a Bachelor of Science in finance from Iowa State University.
"I look forward to the challenges and opportunities that come with being the primary legal advisor to a growing and dynamic company like Kum & Go. I will continue to find new ways to facilitate the company's plans for long-term growth while at the same time, managing our legal risk.