Kwik Trip to Maintain Hy-Vee Fuel Rewards at PDQ Stores
Get great content like this right in your inbox.
Subscribe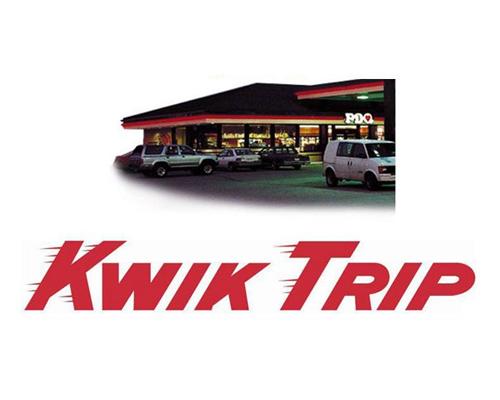 LA CROSSE, Wis. — Kwik Trip and Hy-Vee made a deal to preserve the Fuel Saver + Perks fuel rewards program at 23 Madison, Wis.-area PDQ convenience stores after Kwik Trip takes possession of them in October.
"Kwik Trip has a pending agreement with Hy-Vee that will allow our guests to continue to use their Hy-Vee Fuel Savers Reward card at all PDQ stores that will be converted to Kwik Trip stores in the near future," said David Ring, community relations manager for Kwik Trip.
The continuing life of the fuel rewards program was one of several issues brought up by members of the Madison community who attended a public meeting with Kwik Trip representatives on Sept. 6, reported the Wisconsin State Journal.
At the meeting, company representatives stated that the converted PDQ stores will not follow the standard Kwik Trip model, which lets customers pay for their fuel at the pump or pay inside after fueling up.
Starting the week of Oct. 9, the acquired PDQ stores will close for 24 hours so Kwik Trip can perform an inventory account and move in the appropriate Kwik Trip equipment, supplies and merchandise, as CSNews Online reported. Remodels and rebrands will take place between this November and April 2018.
Kwik Trip will honor the seniority of the PDQ employees it hires and waive its normal waiting periods for benefits. "We want them to come on board," Ring said.
The company has also been holding career fairs in the area. This week, fairs will be held in Madison at the Kwik Trip hiring office at 100 River Place on Monday from 2 to 6 p.m. and at the Madison Hampton Inn & Suites at 440 W. Johnson St. on Thursday from 9 a.m. to 5 p.m. Post-conversion, the stores will have more employees than they do now.
"We've picked locations so we can get to everybody," said Kristy Barta, a district leader for Kwik Trip. "A lot of people are coming in and we've been doing a ton of interviews."
Only 10 of the 23 Madison-area former PDQ stores will initially have hot food, according to the report.
Kwik Trip is a family-owned company with more than 400 convenience stores across Wisconsin, Minnesota and Iowa. It also operates its own bakery, commissary, dairy, distribution warehouse, and vehicle maintenance divisions.