Kwik Trip Tosses Ryan Braun From Endorsement Deal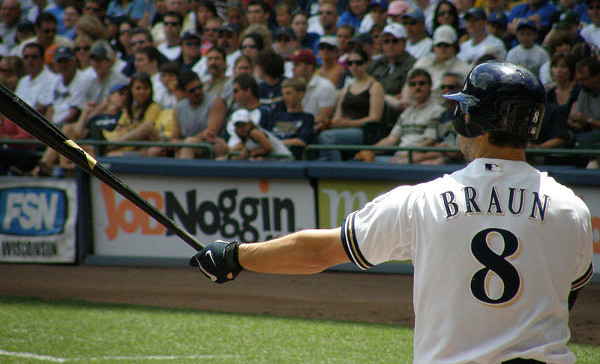 LA CROSSE, Wis. -- The fallout from Milwaukee Brewers outfielder Ryan Braun's suspension from Major League Baseball (MLB) continued yesterday when Kwik Trip Inc. booted the former all-star as an endorser.
The La Crosse, Wis.-based operator of 430 convenience stores in Wisconsin, Minnesota and Iowa told ESPN it has stopped all television and radio commercials that feature Braun's likeness and will no longer use him as a spokesman.
Kwik Trip had been running a promotion where a winning entrant -- along with one guest -- would have had lunch with Braun, who belted nine homeruns and drove in 38 runs in the 2013 season, at Ryan Braun's Graffito restaurant in Milwaukee. The ads were pulled 11 days before a winner was announced.
The contest was arranged via a sports marketing company and Kwik Trip expects to be paid back for the luncheon that will no longer be held, Gary Gonczy, the c-store chain's director of marketing and advertising, told the news outlet.
Braun, the National League's 2011 Most Valuable Player, was suspended for the final 65 games of the 2013 season and is one of 20 athletes named in MLB's investigation of the Coral Gables, Fla.-based Biogenesis of America clinic, which allegedly distributed performance-enhancing drugs to the players.
New York Yankees star Alex Rodriguez is among the other baseball players linked to the scandal and could be the next to be suspended, according to various news reports.