Kwik Trip Ups Its Commitment to Partnership for a Healthier America
Get great content like this right in your inbox.
Subscribe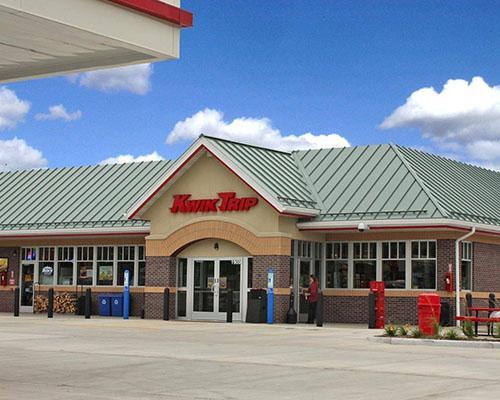 LAS VEGAS — Kwik Trip Inc. is upping its fresh food and better-for-you offerings with a new commitment with the Partnership for a Healthier America (PHA). The operator was the first convenience retailer to sign a commitment with PHA in 2014.
The La Crosse, Wis.-based convenience store chain signed its third three-year deal with PHA and will bring PHA's fruit and vegetable initiative to all its Wisconsin c-stores to promote consumption of fresh, frozen, canned, and dried fruits and vegetables.
In addition, Kwik Trip will update its customer loyalty program to promote healthier food options. The retailer will also continue to host an annual donation campaign to support PHA, a nonprofit that helps leverage the power of corporate America to improve the food supply.
Kwik Trip owns and operates more than 600 convenience stores in Wisconsin and Minnesota under the Kwik Trip banner, and in Iowa under the Kwik Star banner. 
"Our partnership with PHA has proved fruitful for many years," said Steve Loehr, Kwik Trip's vice president of operations support. "Through our PHA commitments, we greatly expanded our fruit, vegetable, and other better-for-you food offerings. While our sales of healthier foods have increased, we've also received positive feedback from our guests. It's a win-win, and we're proud to take this next step in the journey toward a healthier future."
According to NACS, the Association for Convenience & Fuel Retailing, Harbor Wholesale Foods also inked a new commitment with PHA.
Harbor Wholesale Foods (HWF) is a family-owned distributor serving more than 2,700 convenience stores and other retailers in the Pacific Northwest. With its three-year commitment, the distributor will offer more nutritious food and beverage options and support demand for those healthier options by providing retail customers with in-store marketing materials.
HWF will also enhance its existing internal wellness programs to promote healthy eating and physical activity among its employees.
"Collaborating with our retail partners to ensure they have the right product mix and merchandising to be successful with today's on the go consumer — that's what we do every day," said Ryan Peters, HWF vice president of sales and marketing. "By joining the PHA family and its mission to build a healthier future for the next generation, we're offering a fresh perspective on what defines success and providing our retail partners with the solutions and support to achieve it."
The commitments were announced at the 2018 NACS Show in Las Vegas on Oct. 9.
"One of every two Americans visits a convenience store every day," said PHA President and CEO Nancy E. Roman. "Through our partnership with the convenience store industry, we are able to reach more families, everywhere in the country. We're proud to count Harbor Wholesale Foods, Kwik Trip and NACS among our allies in creating a healthier future for all American families."
In addition to encouraging member engagement, NACS is an official partner of PHA's Drink Up campaign, which encourages Americans to drink more water, more often and disseminates a web-based nutrition resource, the Healthier Product Calculator, to assist member companies in identifying healthier product options.
"We are proud to welcome these new commitments to existing PHA commitments by nine retailer companies and five other distributor companies. Collectively, these commitments alone affect 80,000 convenience stores across the country and help make the healthy choice the easy choice for millions of Americans every day," said NACS President and CEO Henry Armour.