Logic Embarks on Major Marketing Push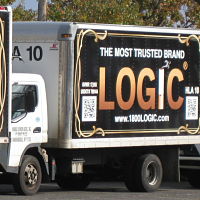 LIVINGSTON, N.J. -- Logic Technologies kicked off 2013 with a major marketing push that includes radio spots and taxi cab signs in New York City.
The efforts comes as locally based electronic cigarette company saw sales increase 600 percent from 2011 to 2012, Logic Technologies CEO and President Eli Alelov told CSNews Online.
The latest marketing campaign includes radio spots on three FM stations in the New York City metropolitan area -- Z100, Power 105.1 and 103.5 KTU. Logic is also a sponsor of the traffic reports on the AM dial's 1010Wins. Logic is not just on the airwaves. The company also has signs on 350 yellow taxi cabs in the city and approximately 200 Logic trucks on the road, Alelov explained.
Logic electronic cigarettes, which include disposable e-cigarettes as well as the rechargeable Logic Power Series, is also making a splash at the NFL's biggest party of the year. The company is sponsoring a 1Oak red carpet event at Super Bowl XLVII in New Orleans on Feb. 3.
The efforts may be paying off. Marketing company Frees Media recently conducted a blind survey of randomly selected 100 convenience stores in New York City that sell at least three different brands of e-cigarettes. The results indicated that 55 percent of the stores surveyed reported Logic to be the best selling brand of e-cigarettes.
All total, Logic e-cigarettes can be found in approximately 20,000 stores in the United States, including The Pantry Inc.'s Kangaroo Express and 7-Eleven convenience stores. The company also works with more than 120 distributors across the country.