Lorillard Q2 Profit Down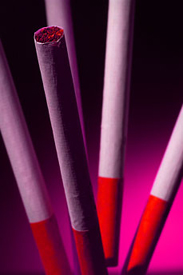 GREENSBORO, N.C. -- Lorillard Inc., the nation's third-biggest cigarette maker, saw net income drop 8 percent in the second quarter, due to lower volumes and higher promotional costs, despite increased prices, The Associated Press reported.

Lorillard earned $263 million for the quarter, compared with $286 million a year ago. Revenue excluding excise taxes was up slightly to $1.04 billion, from $1.03 billion in the year-ago period. Net sales were flat at $1.52 billion, the AP reported.

Cigarette volume for the company fell less than a percent to 9.78 billion cigarettes, compared to the same period a year earlier when retailers and wholesalers restocked inventory following cuts related to the 2009 federal excise tax rate hike on cigarettes. The company estimates that total industry volumes fell about 7 percent during the quarter, according to the report.

In addition, a weak economy and high unemployment have caused some smokers to trade down to cheaper brands, the AP reported. Lorillard's Maverick discount brand is one that has benefited from these actions, according to the report. Maverick brand volume increased 26.5 percent in the latest quarter. Shipments of its Newport brand, which holds around 35 percent of the U.S. menthol market share, fell 3.4 percent.