Love's Expedites New Travel Stop Opening to Serve Customers in Path of Hurricane Florence
Get great content like this right in your inbox.
Subscribe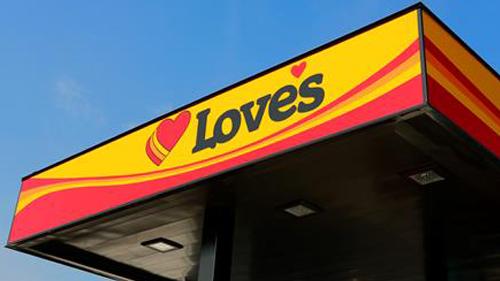 OKLAHOMA CITY — With Hurricane Florence barreling across the Atlantic Ocean toward the East Coast, Love's Travel Stop worked to beat the clock and open a new location in Bastian, Va.
The latest Love's Travel Stop, located at 6168 N Scenic Highway, opened its doors earlier than scheduled to provide fuel, food and supplies to area residents.
"We opened our location early so we can take care of customers preparing for Hurricane Florence," said Tom Love, executive chairman and founder of Love's. "Our new travel stop in Bastian will provide a fuel option for those evacuating or braving the storm. We look forward to serving the people of Bastian and travelers by being a community partner in times of need and always along Interstate 77."
The more than 10,000-square-foot facility is open 24 hours daily and is the company's 11th location in Virginia. Among the travel stop's offerings are an Arby's restaurant, gourmet coffee, Fresh to Go options and electronics.
Professional drivers can also take advantage of 51 truck parking spots, seven showers and laundry facilities.
Oklahoma City-based Love's noted it is monitoring the latest developments as Hurricane Florence marches toward the South Carolina, North Carolina and Virginia coasts. The company is taking precautions and increasing fuel and food deliveries at its locations in advance of the storm.
Storm Preparations
According to the National Hurricane Center, Hurricane Florence was a Category 4 as of 11 a.m. Sept. 12, with sustained winds of 130 mph. It is expected to make landfall somewhere along the North Carolina-South Carolina border on Friday morning, Sept. 14. Four states along the U.S. eastern seaboard, including North Carolina, South Carolina, Virginia and Maryland, plus Washington, D.C., declared states of emergency in advance of the storm.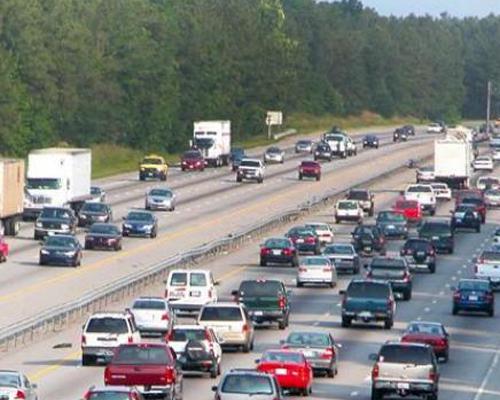 Residents along the coast have begun evacuating coastal areas and moving inland, while those staying put have been stocking up on essentials.
The storm preparations have led to some fuel shortages, with Reuters reporting several gas stations in the region have run out of gas.
"There have been some spotty outages of certain products in some areas," said Michael Fields, executive director of the South Carolina Petroleum Marketers Association, whose members include convenience store operators. "With a million people leaving the coasts and coming inland, there's going to be some issues."
The southeast U.S. is largely supplied with fuel via Colonial Pipeline, which carries more than 3 million barrels per day of gasoline, diesel and other fuels to markets in the southern and eastern United States. Its operator was preparing for potential flooding and loss of power, the news agency reported.
Impact at the Pump
Earlier this week, AAA cautioned that motorists in the affected area could see a rise in gas prices, at a time when prices remained relatively stable across the U.S.
"A storm like this typically causes an increase in fuel purchases in the market and a slowdown in retail demand. Motorists can expect spikes in pump prices to be brief, but possibly dramatic," said Jeanette Casselano, AAA spokesperson.
She added AAA is monitoring the storm and will provide updates and the latest gas prices online at GasPrices.AAA.com.
Though prices are expected to rise, officials in Virginia, North Carolina and South Carolina this week warned against price gouging by retailers, citing penalties for violating state of emergency rules against excessive price increases, Reuters reported.
On Sept. 10, North Carolina Gov. Roy Cooper also took steps to ensure that the state has enough fuel for people evacuating ahead of the storm and for preparation and recovery efforts. He signed Executive Order No. 53, waiving certain fuel vapor regulations to ensure adequate supply of fuel as Hurricane Florence approaches.