Lykins Energy Solutions Celebrates 70 Years in Fuel Industry
Get great content like this right in your inbox.
Subscribe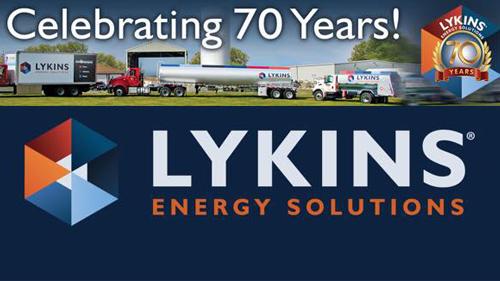 MILFORD, Ohio — Lykins Energy Solutions is marking seven decades in the fuel business with the third generation of management at the helm.
According to the Milford-based company, decades of strategic planning and a series of acquisitions has fueled its growth.
The company provides key services and products including branded fuels and wholesale fuels, petroleum transportation, home heating oil, propane, lubricants, fleet fueling and electricity.
It represents four major brands: Gulf, BP, Marathon and Shell.  
Lykins is one of the 100 largest privately held companies in Ohio, and one of the top 10 largest privately held companies in the greater Cincinnati area.
In 2014, Lykins Oil Co. changed its name to Lykins Energy Solutions to represent the new energy products the company was offering its customers.  
"As in the past, we want to supply our customers well into the future with the energy sources they need every day," said Lykins President Jeff Lykins.
"We are proud to have served our customers for 70 years and look forward to another 70 years of Powering Life."
In addition to serving it customers, the company is committed to community service.
Through its annual golf outing to support CASA for Clermont Kids, Lykins has raised more than $660,000 for the nonprofit advocacy group since 1989. The latest donation from golf outing proceeds equaled 37 percent of CASA's annual budget.  
Additionally, the Guy B. and Mabel Lykins Scholarship gives away thousands of dollars each year to local area high school students in pursuit of bachelor's degrees. 
Lykins also supports local Boys & Girls Clubs, food pantries and anti-child abuse organizations.