Mac's Teams Up With Ontario Police and IBC for "Lock It or Lose It" Program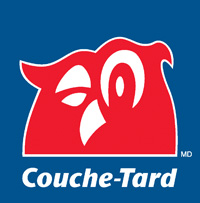 TORONTO -- Mac's Convenience Stores has joined forces with The Ontario Association of Chiefs of Police and the Insurance Bureau of Canada (IBC) to kick off the second annual "Lock It or Lose It" program.
The program launched this week in a bid to remind motorists to lock their cars and keep valuables out of sight during this holiday season. The Toronto Sun reported that auto thefts cost Canadians more than $1 billion each year, according to the IBC and that last year 27,175 cars were stolen in Ontario alone.
To deter would-be car thieves the program will provide owners will a few simple precautions to protect their vehicles. One such tactic of the program is that Toronto Police will place yellow Post-it notes on the dashboards of vehicles that they find unlocked, hoping that the vehicle owners will become more aware that their belongings and car could have been stolen, the newspaper reported.