Marathon Petroleum & Andeavor Reach $23.3B Merger Agreement
Get great content like this right in your inbox.
Subscribe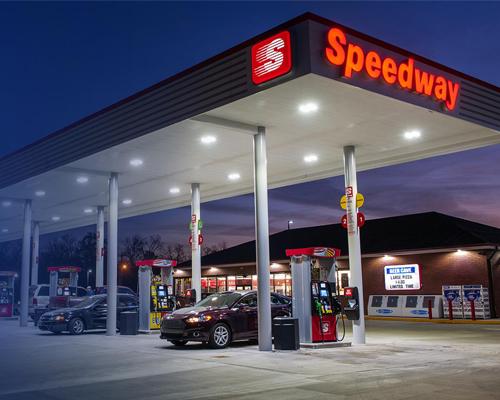 FINDLAY, Ohio — Another major consolidation is hitting the convenience and fuel retailing sector.
Marathon Petroleum Corp. (MPC) and Andeavor on Monday entered into a definitive merger agreement under which MPC will acquire all of Andeavor's outstanding shares, representing a total equity value of $23.3 billion and a total enterprise value of $35.6 billion.
MPC and Andeavor shareholders will own approximately 66 percent and 34 percent of the combined company, respectively.
The boards of directors for both companies unanimously approved the transaction, which is expected to close in the second half of the year, subject to regulatory and other customary closing conditions. MPC and Andeavor shareholders still need to approve the deal.
The combined company's headquarters will be located in Findlay, Ohio, the home of MPC, with an additional office maintained in San Antonio, the home of Andeavor. 
"This transaction combines two strong, complementary companies to create a leading U.S. refining, marketing and midstream company, building a platform that is well-positioned for long-term growth and shareholder value creation," said Gary R. Heminger, chairman and CEO of MPC. "Each of our operating segments are strengthened through this transaction, as it geographically diversifies our refining portfolio into attractive markets, increases access to advantaged feedstocks, enhances our midstream footprint in the Permian Basin, and creates a nationwide retail and marketing portfolio that will substantially improve efficiencies and enhance our ability to serve customers.
"Importantly, we expect this transaction will be meaningfully accretive for shareholders, generating approximately $1 billion of tangible annual run-rate synergies within the first three years and significantly enhancing our long-term cash flow generation profile," Heminger added. "Given the confidence in the robust cash flow expected to be generated by the combined business, our board also authorized an incremental $5 billion of share repurchases. As a combined company, we will continue our balanced approach to investing in the business and returning cash to our investors, while maintaining our commitment to an investment-grade credit profile."
Upon closing, Andeavor Chairman and CEO Greg Goff will join MPC as executive vice chairman. In this new role, Goff will provide leadership and be integrally involved in the strategy for the combined company. 
Goff, along with three other Andeavor directors, will also join the board of directors of Marathon Petroleum.
"With significantly increased scale, a strong platform for our midstream businesses and a leading nationwide retail and marketing distribution portfolio, the combined company presents tremendous value enhancement and growth opportunities for all shareholders," Goff said. "This strategic combination provides our shareholders with a premium for their shares and the opportunity to benefit from substantial future value creation at MPC.
"As the largest refiner by capacity in the U.S., with a best-in-class operating capability and a strong capital structure, the combined company will be exceptionally well-positioned to deliver on its synergy and earnings targets," Goff continued. "We look forward to working together to deliver on the full potential of this powerful combination."    
Heminger and Goff added that MPC and Andeavor are not only complementary from operational and financial standpoints, but also share similar core values. Both companies have been committed to safety, environmental stewardship and community involvement.
Together, the alignment on these values will enable the combined company to remain an excellent corporate citizen wherever it has the privilege to operate, they added.
Transaction Benefits


 
Significant shareholder value creation from tangible, identified cost and operating synergies: MPC expects to fully realize roughly $1 billion in annual run-rate cost and operating synergies within the first three years, in addition to the expected synergies from Andeavor's Western Refining transaction. The company plans to maintain its current capital allocation strategies, including continued dividend growth, and believes that incremental cash generated by the transaction will exceed $5 billion over the first five years.
Refining: Geographically diversifies the portfolio into attractive markets and increases access to advantaged feedstocks. Andeavor's refineries in California, the Mid-Continent and the Pacific Northwest complement MPC's existing Gulf Coast and Midwest refining footprint. The combined company will be the No. 1 U.S. refiner by capacity and a top five refiner globally, with throughput capacity of more than 3 million barrels per day. The combination also enhances crude oil integration from wellhead to refinery supply across the integrated system.
Marketing: Creates a nationwide portfolio, which significantly improves efficiencies and enhances the ability to serve customers. The merger combines MPC's strength east of the Mississippi with Andeavor's strong presence in the Western U.S. Combining the two businesses unlocks substantial efficiencies and creates a national retail and marketing platform, including a nationwide loyalty program that supports increased customer engagement and substantial revenue enhancement and cost-saving opportunities.
Midstream: Expands the business' growth platform and particularly enhances its footprint in the attractive Permian Basin. Building on MPC's strong footprint in the Marcellus, the combined company's expanded presence in the Permian and Bakken regions significantly increases MPC's midstream growth opportunities. MPC's midstream business will include two high-quality master limited partnerships — MPLX LP and Andeavor Logistics. Upon the transaction's closing, MPC will own the general partner and be the largest unitholder in each of the separate MLPs.
Transaction Terms
Under the terms of the merger agreement, Andeavor shareholders will have the option to elect 1.87 shares of MPC stock or $152.27 in cash per share subject to a proration mechanism that will result in 15 percent of Andeavor's fully diluted shares receiving cash consideration. The stock portion of the consideration received by Andeavor's shareholders is expected to be tax-free. 
Barclays acted as financial advisor and Jones Day acted as legal advisor to MPC in connection with the transaction. Goldman, Sachs & Co. LLC acted as exclusive financial advisor and Sullivan & Cromwell LLP acted as legal advisor to Andeavor in connection with the transaction.
Findlay-based MPC is currently the nation's second-largest refiner, with a crude oil refining capacity of approximately 1.9 million barrels per calendar day in its six-refinery system. Marathon brand gasoline is currently sold through approximately 5,600 independently owned retail outlets across 20 states and Washington, D.C.
In addition, Enon-based Speedway LLC, a MPC subsidiary, owns and operates the nation's second-largest convenience store chain, with approximately 2,740 convenience stores in 21 states. MPC owns, leases or has ownership interests in approximately 10,800 miles of crude oil and light product pipelines. Through subsidiaries, MPC also owns the general partner of MPLX LP, a midstream master limited partnership.
San Antonio-based Andeavor is a premier, highly integrated marketing, logistics and refining company. Andeavor's retail-marketing system currently includes more than 3,200 stores marketed under multiple well-known fuel brands, including ARCO, SuperAmerica, Shell, Exxon, Mobil, Tesoro, USA Gasoline and Giant. It also has ownership in Andeavor Logistics LP and its non-economic general partner. Andeavor operates 10 refineries with a combined capacity of approximately 1.2 million barrels per day in the mid-continent and western U.S.