Marathon & Speedway Hit Record Year-End Results
Get great content like this right in your inbox.
Subscribe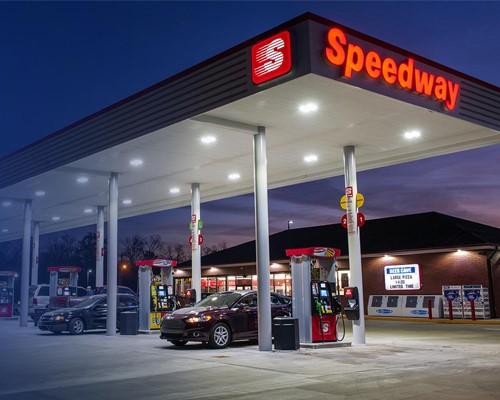 FINDLAY, Ohio — Marathon Petroleum Corp.'s (MPC) 2018 capital investment plans will continue to focus on Speedway LLC, Gary R. Heminger, chairman and CEO of MPC, said during the company's fourth-quarter 2017 and year-end earnings call, held Feb 1.
"We expect to invest $530 million in Speedway, a $150-million increase from last year's plan and consistent with our commitment to aggressively grow this business and build up an industry-leading position," he stated.
The increased investment is primarily targeted for construction of new store locations, in addition to remodeling and rebuilding existing locations, the chief executive noted. 
In 2017, Speedway achieved a record full-year performance. Strong results were driven by:
Light product sales;

An increase of 1.2 percent in same-store merchandise sales;

Lower operating expenses, partially offset by lower merchandise margin; and

Contributions from its travel center joint venture with Pilot Flying J, called PFJ Southeast LLC, which formed in the fourth quarter of 2016.
On the fuels side of the business, Speedway experienced a 1.7-percent decrease in same-store gasoline sales volumes this January compared to last January. Same-store gasoline sales were impacted by higher retail prices as crude prices moved higher and impacts from severe weather, according to MPC President Donald Templin.
Overall, Speedway's segment income was $149 million in Q4 2017 compared to $165 million in the same period one year ago. The convenience store retailer's income from operations for the full year 2017 was $732 million compared to $734 million in 2016. (A record when excluding the market inventory adjustment reversal recorded in 2016).
This is Speedway's sixth straight year of record results and second consecutive year generating $1 billion of annual EBITDA, reinforcing the strategic value of this high-performing, stable cash flow business, Templin commented.
"Building on 2017's strong operational and financial results, we are pleased to complete our strategic actions, adding to our long and successful track record of taking steps to create long-term value for our shareholders," Heminger said. "We have tremendous momentum going into 2018 and are encouraged by the high-returning investment opportunities across the business."
COMPANYWIDE Results
Findlay-based MPC reported fourth-quarter earnings of $2.02 billion, compared to $227 million in the same quarter in 2016. For the full year, earnings were $3.4 billion, up from $1.2 billion in 2016.
During the fourth quarter, the Tax Cuts and Jobs Act significantly revised U.S. corporate income tax law by, among other things, reducing the corporate income tax rate to 21 percent. Earnings for the fourth quarter and full year include a tax benefit of approximately $1.5 billion. 
In the fourth quarter, the company also returned $945 million to shareholders, including $750 million of share repurchases and $194 million in dividends. For the full year, MPC returned more than $3 billion to MPC shareholders through dividends and share repurchases, which were supported in part by proceeds from dropdown transactions during the year.
"We delivered a strong operational and financial performance across the business. We provided outstanding value for our investors in 2017. The Midstream and Speedway segments each achieved a record full-year performance, which combined with a substantial increase in earnings from the Refining and Marketing segment, fully demonstrates the robust earnings power of MPC's integrated model," said Herminger.
"Looking forward, we believe the global and U.S. macro picture remains solid and expect that good underlying economic growth will continue to support strong demand for our products. Export markets, which have been important to the high utilization of our refineries, are also expected to remain robust. Recent tax legislation complements our outlook and stimulates further investment in the business," he continued. "As the nation's second-largest refiner, the sponsor of one of the largest diversified master limited partnerships in MPLX, and an industry leader in retail through our Speedway business, we are uniquely positioned to deliver compelling and sustainable returns for our investors."