Marcia Clark to Keynote CSNews Top Women in Convenience Awards
Get great content like this right in your inbox.
Subscribe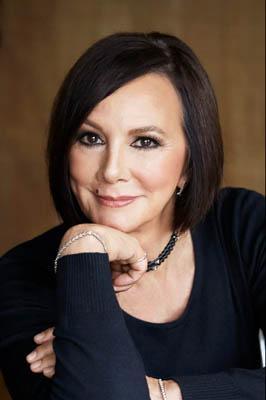 CHICAGO — Marcia Clark, the lead Los Angeles prosecutor in the O.J. Simpson "Trial of the Century," will be the keynote speaker at this year's Convenience Store News Top Women in Convenience (TWIC) awards gala, to be held in Chicago this fall.
Clark, who is also the author of several bestselling legal thrillers and serves as a public speaker on a range of women's issues, will discuss empowering women in the workplace at TWIC, the industry's first and only awards program that recognizes women making outstanding contributions to their companies and the convenience retail industry overall.
A practicing criminal lawyer since 1979, Clark joined the L.A. District Attorney's office in 1981, where she served as prosecutor for the trials of Robert Bardo, convicted of killing actress Rebecca Schaeffer, and most notably, Simpson.
She recently re-released her 1997 bestselling book on the trial, "Without a Doubt," as an e-book with a new foreword, and she launched a new crime fiction series featuring defense attorney Samantha Brinkman last May.
Clark's appearance is being made possible by TWIC presenting sponsor Altria Group Distribution Co. 
CSNews launched the TWIC awards program in 2014. This year's gala will be held at the Hyatt McCormick Place Hotel on Wednesday, Oct. 18, starting at 5:30 p.m.
The TWIC awards program this year encompasses four different categories honoring the full convenience retail spectrum. Top Women in Convenience nominees must either work for a convenience store retailer company or a wholesaler or supplier directly serving the convenience store industry. 
Nominations for this year's awards are open until April 1. There is still time to nominate a deserving woman from either within or outside your organization.
The award categories are: 
Women of the Year: Retailer, supplier or wholesaler executives of any rank who have had an exceptional impact on the success or direction of their company, as well as a positive impact on the convenience store industry as a whole. These visionaries have steered their companies into new markets, new opportunities and strong measurable growth.
 
Senior-Level Leaders: Retailer, supplier or wholesaler executives who work with the c-store channel of trade and have executed on a strategy and transformed their business in a positive manner.
 
Rising Stars: Retailers, suppliers and wholesalers with job titles below vice president, including store managers, who are making their mark in the c-store industry even at the early stages of their careers.
 
Mentors: Retailers, including store managers, suppliers and wholesalers who have made an extraordinary effort and had an extraordinary impact on the careers of their colleagues.
Nominations should be compiled from achievements during the previous 12 months and illustrate a candidate's innovative corporate initiatives, extraordinary financial and strategic accomplishments, astute problem-solving acumen, exceptional performance and selfless charitable participation, among other attributes that go above and beyond the call of duty.
There is no entry fee, nor is there a limit to the number of nominations one individual or company can make. Visit www.csnews.com/twic for more details and to submit a nomination. 
Judging will be conducted by CSNews in conjunction with the Network of Executive Women and the 2017 TWIC Advisory Board. All winners will be notified by the end of April and be prominently recognized on www.csnews.com, in the August issue of Convenience Store News magazine, and at the October awards gala.  
In 2016, the CSNews Top Women in Convenience awards program honored more than 60 female c-store industry professionals. Those celebrated as Women of the Year were: Laura Asbell, Regional Vice President, Convenience, Mondelēz International Inc.; Niki DePhillips, Senior Vice President, Store Development, Kum & Go LC; Sharon Kuncl, Vice President, Merchandising — Foodservice, Eby-Brown Co. LLC; Danielle Mattiussi, Vice President, Retail Adventures, Maverik Inc.; and Nancy Smith, Senior Vice President, Merchandising, Fresh Food & Beverages, 7-Eleven Inc.