Marketing Must-Dos to Attract & Retain Millennial Shoppers
Get great content like this right in your inbox.
Subscribe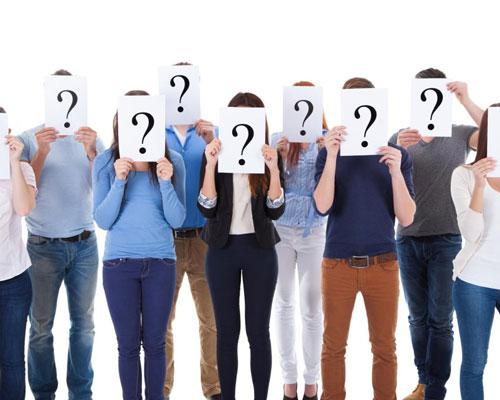 NEWARK, N.J. — For convenience stores, it's past time to understand what drives the millennial shopper, as the generation has officially overtaken baby boomers as the largest in the nation. 
Convenience Store News Editorial Director Don Longo and Kimberly Otocki, content marketing specialist at loyalty provider Paytronix, recently hosted a webinar titled "How to Target Millennial Shoppers."
The presentation provided insights on:
How millennials want to engage with brands,
What offers and promotions capture their interest, and
How to tailor the customer experience to the generation.
As shoppers, millennials are looking for simplicity, personal touch and convenience. According to Otocki, simplifying marketing should be a priority for retailers. 
Marketing to Millennials
Multi-channel programs that not only have a loyalty card, but also a mobile app and a website are ideal, as 43 percent of customers say carrying a card is their top frustration with loyalty programs. This particularly holds true for millennials, as Otocki pointed out that these shoppers are less likely to want to carry another card in their wallets and prefer to use their phones.
Going multi-channel, as important as it is, can only be effective if the loyalty program is easy to understand. As it stands now, only 24 percent of all customers feel they understand their loyalty program.
Retailers must figure out how to simplify their rewards programs so that customers can and will use it. This may mean some programs need to be scaled back. Perhaps, the tier structure needs to be reevaluated. What do people need to do to get to the next level? Is a points-based program the way to go?
PERSONALIZE IT
Making loyalty-program offers relevant to shoppers is also key for a marketing strategy aimed at millennials. Promotions that work well include those that alert customers that they've achieved a new reward, and notifying customers when their rewards are expiring.
The more you remind millennials with a message about a reward, the more likely they will return to your store and take advantage of it, said Otocki.
Using data to boost customer engagement and loyalty by providing relevant offers is another must-do. Otocki pointed to Amazon's success at knowing their customers and providing them with content they want before they start shopping.
Millennials now expect that sort of personalization and attention to their wants and needs. When are they buying fuel? What products are they buying? How are they bundling their purchases? These are all questions retailers should have the answers to.
Segmenting customers based on personas is perhaps the best way to target offers. Otocki detailed three main personas shopping convenience stores today:
Bubba the Truck Driver
Blue-collar

Drives a pickup

Drives 300 miles per week

Buys tobacco

Constantly eating Slim Jims
Susie the Soccer Mom
Drives a minivan

Drives 50 miles per week

Has young kids

Buys milk and eggs

Doesn't smoke
Kristen the Professional
Buys coffee and yogurt for breakfast

Drives a Tesla

Doesn't need gas
Each of these personas should be targeted with offers for the products they're most likely to buy — making it vital to get data on like-minded individuals (what they're buying, what's driving their visits and their spends, etc.). This also goes for customers segmented by frequency of visits. 
Non-targeted offers can lead to negative profitability. Offering free products to all segments is a strategy of the past; offering different products to different segments is the strategy of the future. 
Why else should retailers segment? The first reason is relevance, which will lead to the second reason, retention. You want your customers to become lifetime customers, who will in turn raise more loyal lifetime customers. This will all lead to an increase in revenue and return on investment, the third and final reason.
The Mobile Environment
Millennials are attached to their smartphones, which makes these devices a key part of any marketing strategy for this generation.
Otocki advises retailers to reach their guests on the device that matters most to them. On mobile devices, customers can be reached through SMS, responsive web pages and emails, social media, geofencing and surveys. They can also interact with brands through mobile wallets and online ordering.
Taking a closer look at geofencing, Otocki encouraged brands to use this technology to send out push alerts telling customers that they're near a store and should stop in to redeem an offer. A Paytronix Geofencing Opportunity Index revealed that 30 percent of those reached spent and visited. Seventy-five percent of people would like to receive offers via SMS messages. 
Mobile apps are the preferred way to access a program for 18 percent of customers, while 15 percent want to use a mobile wallet. Only about 4 percent are interested in interacting with a brand through social. 
Mobile payments can help retailers create a frictionless experience for customers and get line speeds down. Millennials, in particular, are embracing mobile payments because they can have everything they need to visit a store on their phones. More and more c-stores are looking at mobile payments and taking advantage of the trend both at the pump and in the store.
A major plus for mobile payments is that NFC loyalty gives brands a way to capture information on the loyalty visit — providing even more data than a loyalty card. And customers can get new points and offers to redeem, luring them back to the store. 
Mobile ordering and delivery is also a big trend with millennials, with convenience store chains like Sheetz Inc. and Wawa Inc. already taking advantage. This is an especially good opportunity for those with established made-to-order food programs.
Delivery keeps growing, especially with the likes of Amazon Prime Now and companies like Walmart following Amazon's lead. C-stores are increasingly competing with quick-service restaurants and will likely need to develop delivery strategies to remain competitive, according to Otocki.
Connected cars are also something c-stores need to be paying attention to. Shell, for instance, is pushing out alerts about where the closest gas station is to these tech-savvy cars. According to Otocki, brands should be thinking about how they can interact with these cars — payments at the pump through the car, or even ordering and having products brought out to the customer.
A replay of "How to Target Millennial Shoppers" is available here.