Maverik Makes Three-Year Commitment to Partnership for a Healthier America
Get great content like this right in your inbox.
Subscribe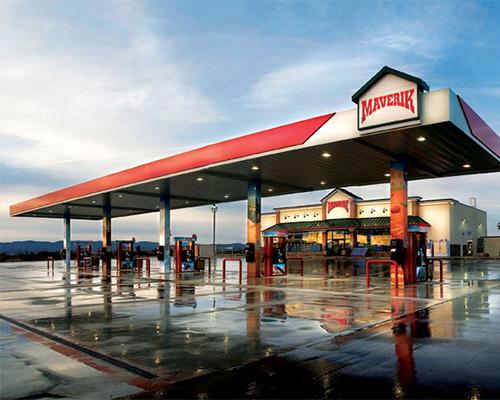 SALT LAKE CITY — Maverik Inc. is the latest convenience store chain to join the nonprofit Partnership for a Healthier America (PHA) to help make healthier options available to children and families across the United States.
The retailer announced a three-year partnership on May 1.
"Convenience stores are well known for delicious, but less-than-healthy product offerings. But over the past several years, Maverik has been introducing freshly made salads, wraps, fresh sandwiches and more as part of our effort to support customers who are looking for something healthier," said Ernie Harker, executive director of marketing for Maverik. "Our commitment to PHA strengthens our efforts to promote an active, healthy lifestyle because adventures aren't fun when you're not healthy enough to enjoy them."
In addition to providing healthier packaged and made-to-order options, Maverik will ensure that healthier options are affordable and heavily promoted year-round.
The retailer is also the first PHA c-store partner to expand healthier beverages in both the cold vault and at the fountain.
For a six-week period every summer during the three-year commitment, Maverik will support PHA's mission to encourage people to "Drink Up" through a cause marketing campaign where the chain will donate 5 cents from every private-label bottled water sold to PHA, with a guaranteed minimum of $25,000.
"We are proud to acknowledge the innovative work that Maverik is doing to make healthier options available to families wherever they are," said PHA CEO Nancy Roman. "Through their exemplary efforts to increase access to healthier foods in their stores, Maverik and its industry peers have truly put themselves on the front lines of the fight against childhood obesity."
Salt Lake City-based Maverik operates more than 300 convenience stores across 10 states.