Meet 2018 Future Leader in Convenience: Aaron Smorodin
Get great content like this right in your inbox.
Subscribe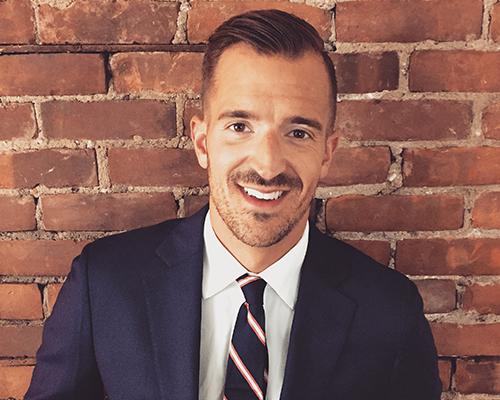 LAVAL, Quebec — Growing up in Saskatchewan, Canada, Aaron Smorodin's parents owned a couple of restaurants and a drive-in movie theater, which he took over and ran, allowing him to learn the importance of customer service at a young age. He also discovered all the small and intricate details involved with offering convenience retail products — long before he ever began working in the convenience store industry.
After graduating from Carleton University in Ottawa, Canada, with a bachelor's degree in commerce and international business, he started working at Imperial Oil in the retail and marketing division, before relocating to Vancouver as a retail territory manager.
Today, Smorodin is back in Canada working for Alimentation Couche Tard Inc. as a fuel director in Toronto. However, he will be making his way to the United States soon.
"I spent two years in the Central Canada Business Unit and then moved to the global team. I will be relocating to Charlotte, N.C., now to work in the global field office as director of North American sourcing and integration for global fuels," Smorodin told Convenience Store News.
He says Couche-Tard has helped him advance in his career by giving him opportunities. He moved into his first director role at only 25 years old. The company is very open to having conversations and valuing performance over age, he noted.
"They took a chance on me, and they were not afraid to give responsibility to a younger person. That was huge," said Smorodin. "If you don't perform and you are not ready, they won't put you into a new role. But if they see the performance and the experience, they will give you the opportunity."
As a fuel director, the first project he worked on was acquiring the Esso assets from Imperial Oil, which represented 2 billion liters of fuel. Prior to that acquisition, Couche-Tard was a small player for fuel in the Canadian marketplace, operating under the Mac's banner. The Esso assets brought the retailer into the greater Toronto area and made it a "significant player," according to Smorodin.
"I started at Couche-Tard in February 2016 and then, a month later, was informed we were going through the largest acquisition for the company at that time," he recalled. "We went up to a team of eight and increased our volume significantly in the market, so it made us a real player. The task of positioning ourselves in the market and rolling out the Circle K brand in Ontario was my biggest accomplishment so far."
Smorodin, 28, likes that the industry is always moving, and there is always something new developing. His goals for the future are to continue growing in his current role and providing significant value to the organization.
He advises other young professionals in the c-store industry to align themselves with a company that fits their values, along with a good mentor.
"I've had a mentor both in the c-store industry and outside the c-store industry, and it's been so important to me," he said. "Also, take feedback and ask for feedback while talking to your manager about career aspirations. I wouldn't be where I am today without having conversations with my manager, and my manager being open to those conversations."
No matter their role, he also advises the younger generation to remember they are there to make the customer's day easy and improve their company's position in the marketplace.
"Stay on top of the details and when you leave a role, make sure you made it better than how you found it," he added.