12/07/2018
Meet the 2018 Future Leaders in Convenience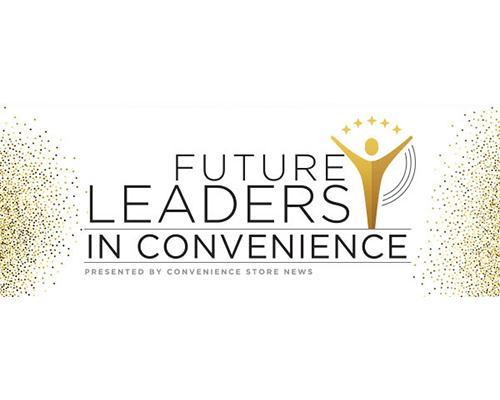 NATIONAL REPORT — Commitment, confidence, creativity, focus, strong communication skills, a team player, the ability to motivate and inspire — these are just a few traits that great leaders embody.
Convenience Store News' inaugural Future Leaders in Convenience awards recognize young convenience retail leaders (aged 35 and under) who are already showing they possess the traits of great leaders and are poised to be at the forefront of the industry's future.
The goal of this new awards program is to celebrate and help develop the next generation of convenience industry leaders by recognizing the achievements of a select few emerging leaders while providing a forum for talented young business people to hone their leadership skills.
Eight up-and-coming convenience retail professionals have been selected as this year's honorees. They were chosen based on nominations from their peers that highlighted their accomplishments and achievements over the past 12 months.
The 2018 Future Leaders in Convenience are:
Amy DaSilva

, Communications and Systems Specialist, QuickChek Corp.

Vaida Kirkilaite

, Brand & Advertising Manager, Southeast Business Unit, Alimentation Couche-Tard Inc./Circle K

Stephanie Martone

, Category Manager, OTP, Cumberland Farms Inc.

Christina Maurer

, Category Manager, Packaged Beverages, BP/ampm

Kim Scully

, Leader, Operations, Recruiting & Staffing, QuickChek Corp.

Aaron Smorodin

, Director of North America Sourcing & Integration, Global Fuels, Alimentation Couche-Tard Inc./Circle K

Christopher Stewart

, Senior Category Manager, Non-Alcoholic Beverages, 7-Eleven Inc.

Ian Stewart

, Tobacco Category Buyer, Go Mart
Editor's Note: Ian Stewart of Go Mart declined to participate in this report. His nominator said Stewart has a passion for the tobacco category, knows what drives growth, and is always looking for new and innovative ideas that will grow the business. Outside of work, Stewart is very involved with coaching sports for his three sons, his nominator added.