Meet 2018 Future Leader in Convenience: Amy DaSilva
Get great content like this right in your inbox.
Subscribe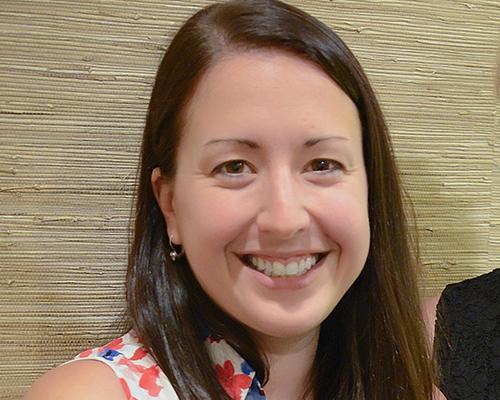 WHITEHOUSE STATION, N.J. — Amy DaSilva's convenience store career started with a part-time job at QuickChek Corp. the summer after she graduated from high school.
She then attended Centenary University in Hackettstown, N.J., originally pursing a degree in criminal justice, but soon realized she didn't want to work in that field. While obtaining a degree in business with a concentration in marketing, she began working full-time for QuickChek, eventually moving into the IT department until 2016 when she made the move to human resources to take over internal communications.
In her current role as communication and systems specialist for the Whitehouse Station, N.J.-based chain, which operates more than 150 stores, DaSilva handles all internal communications to store employees, the support center and the operations team. This includes the company's internal website, magazine and newly launched QT TV, which can be found in the store's back-office space, and is still being tested.
"The TV in the back-office allows us to filter down marketing promotions and other announcements team members need to be aware of," DaSilva told Convenience Store News. "I love being in charge of letting people know what is happening here."
She is also in charge of job postings, promotion announcements, business card orders and working with the internal learning management system, which includes policies and training videos. Since her promotion to her current position, she has worked to transform and improve communication throughout the company on all levels.
"People come up to me saying communication has never been as good as when I came into the department, and I love what I do," she said, explaining that her favorite thing about the job is she never knows what her next task will be. "I also love the fun things I get to share with people, like new store openings or events."
In the future, DaSilva plans to continue growing the communications department at QuickChek, with the intent of having a bigger team so that she can increase the company's communication platform even more.
"We expand and open new stores ever year, and if I can increase the size of our department and make communications even more of a focus, that would be my goal," she noted.
The 33-year-old credits her success to QuickChek's culture of supportive team members, and the faith the company has put in her over the years. She recalls having had many leaders help and support her, share their experiences and help her grow.
She believes all companies should provide resources and training to their employees, and give them opportunities to try new things in order to grow.
"The district leader I had when I first started never forgot me, or any of the people he worked with, and would call me about new positions, telling me I could do it," DaSilva explained. "We have a lot of people here who will share and support you and put their faith in you, so you can grow, and I had that."
She urges other young workers in the c-store industry to keep an open mind because you never know where you will end up or what your role will be in the future. She worked in a number of positions and departments before she found the role perfect for her.
"The c-store industry has so many different avenues and roles that are all equally important to contributing to a successful company. Don't give up. Work hard and you will find your niche," she said.