Meet 2018 Future Leader in Convenience: Christopher Stewart
Get great content like this right in your inbox.
Subscribe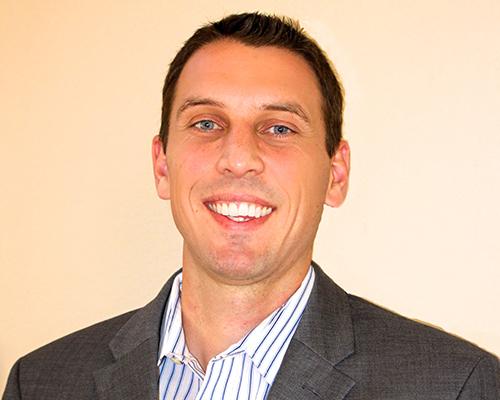 IRVING, Texas — Born and raised in Australia, Christopher Stewart came to the United States to attend Arizona State University and play tennis. After graduating with a degree in business and psychology, he returned to Australia to work at an accounting firm. After two years, he returned to the U.S. — and started in the convenience store industry — in 2009.
A friend who worked for 7-Eleven Inc. in California recommended the company to Stewart. He interviewed for a field consultant (district manager) position and was hired. That position gave him responsibility for 10 stores.
Now, almost 10 years later, he is senior category manager of non-alcoholic beverages. His favorite thing about his job is the people he interacts with each day.
"Definitely, the people I get to work with on a daily basis internally at 7-Eleven, along with our external supplier partners, [are my favorite]," he told Convenience Store News, explaining that he also enjoys the people throughout the industry.
"There is such a wide range of backgrounds and cultures in the industry, all coming together to serve the customer," he added. "With our proximity to the consumer, I firmly believe convenience stores will become more relevant in a time where many larger format brick-and-mortar retailers are struggling."
After getting his start as field consultant, Stewart moved into store support at 7-Eleven's headquarters and took on a merchandising role, where he supported approximately half of the retailer's U.S. stores. He then moved to the service business unit, followed by the tobacco business unit. He eventually returned to operations as a market manger for stores in New Jersey and Dallas — this role included responsibility for 100 stores and about a dozen field consultants.
In his current role as senior category manager for non-alcoholic beverages for U.S. stores, Stewart, 35, manages all non-carbonated beverages, including water, isotonics, tea, coffee and juice.
"From my time as market manager, it was very rewarding to have members on your team move upwards within the company and be successful," Stewart said, describing one of the accomplishments he is proud of so far in his career. "Seeing talented and hardworking people be rewarded with opportunities and playing a role in their development was one of my favorite responsibilities, and one I took great pride in."
He is also proud of the recent sales results he's achieved. At the end of August 2018, his business unit had its highest volume sales month in 7-Eleven history. The isotonics category was up 25 percent in sales for the month on a same-store basis, he reported.
"It is a clear reflection that we had the variety and value the customer was looking for. … The turnaround of the isotonic/sports drink category was after making some dramatic changes to our assortment earlier in the year," he explained.
Helping Young Leaders
7-Eleven is a growing company and, as it grows, it can create more opportunities for people within the organization, according to Stewart, who credits this for helping him grow in his career. He recommends all companies provide opportunities to their employees and the right training to help them grow and advance.
"The ability to be exposed to stretch roles or assignments, along with ongoing training, will provide a strong foundation for leadership growth," he said. "With technology changing everything that we do so quickly, it will be critical that future leaders are able to adapt quickly to new situations."
Stewart has had the opportunity to watch others in the company begin at store level and move into leadership roles. This, along with key mentors, helped him advance as well.
"I am extremely thankful for those people within the organization who have trusted in me and given me opportunities with growing responsibilities," he said.
His advice to young people just starting out in the c-store space is to "own your own career." Supervisors will always play an important role in a person's development, but one should not rely on other people to help them achieve their goals, he advised.
"Work hard and deliver results in each position you are in, and the opportunities for growth will arise," he said.