Meet 2018 Future Leader in Convenience: Stephanie Martone
Get great content like this right in your inbox.
Subscribe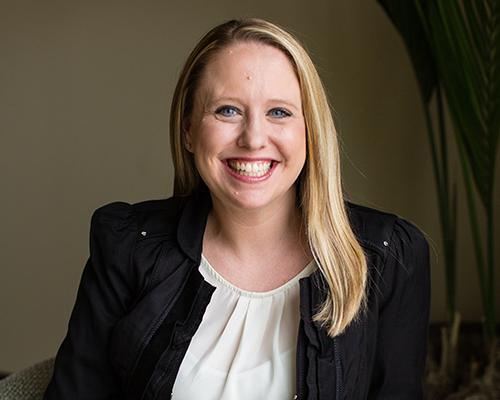 FRAMINGHAM, Mass. — Stephanie Martone didn't plan on making the convenience store industry her permanent home when she first started working as a temp in the planning department at Cumberland Farms. She was getting her master's degree at Bridgewater University in Bridgewater, Mass., after earning a bachelor's degree in psychology and criminal justice.
"It just started as a temp placement," she told Convenience Store News. "I actually interned in the probation department for the federal government, but then I got comfortable in the job I had and what I was doing."
In 2006, Framingham, Mass.-based Cumberland Farms, which operates approximately 600 stores in eight states, hired her as a merchandising analyst. She then moved into the point-of-sale (POS) department as a POS specialist before taking the leap into tobacco as an analyst. Four years ago, at 31 years old, she became the category manager for other tobacco products (OTP) and has enjoyed the role ever since.
"I love the nuances and complexity of tobacco and its legislation," she said. "I'm hands-on with the legislation on a daily basis, dealing with local towns in Massachusetts, from flavor bans to minimum pricing."
The 35-year-old is most proud of her contributions to the company in the legislative arena, especially on the local level, as well as growing the OTP category year over year. She plans to continue her career at Cumberland Farms in the future.
"I love the company. They are great toward their people and do a lot for the local towns we operate in," she said. "I would like to stay in the company, move up the ladder and continue to grow the OTP category as much as I can. Each year, it gets harder and harder. I don't know of any other category that has the same complexities as this one, but I really like it."
Martone's advice for other young people in the industry is to attend as many gatherings and shows as possible within the convenience channel and talk to as many people as they can to gain more knowledge and learn best practices.
"The people working in the industry are probably your best resources," she advised. "Pick their brains and ask what they think are best practices in your area."
She is grateful to her own manager for teaching her so much, and to the company for providing her with statistics from IRI, Nielsen and more. She believes all companies should invest in these resources to help their employees make the best decisions.
"Cumberland Farms has given me every opportunity to get out and go to industry meetings, attend events and see everything firsthand," said Martone. "They get me the data I need to run my category, and they provide the flexibility I need to stay on top of my game."