Meet 2018 Future Leader in Convenience: Vaida Kirkilaite
Get great content like this right in your inbox.
Subscribe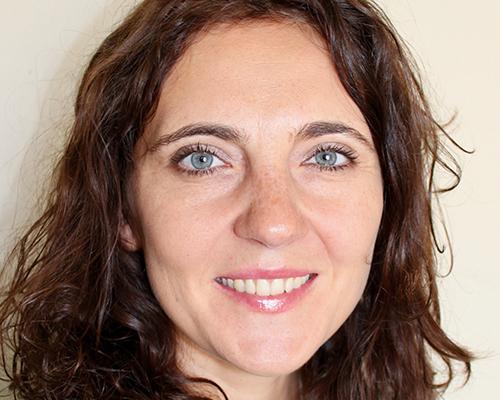 LAVAL, Quebec — Growing up in Lithuania, Vaida Kirkilaite started working full-time at age 19 while attending college because she knew the competitive work environment meant it would be hard to find a job after graduation without experience. She worked during the day in the hotel and restaurant industry, and went to school at night, receiving a bachelor's degree in finance and a master's degree in economics from the University of Vilnius in Lithuania.
"I worked in sales selling foods to chefs at hotels, restaurants and cafeterias," she told Convenience Store News. "I joined Circle K in Europe as a category manager for center store categories in 2008, responsible for candy and snacks, and was promoted after a year and a half to manage foodservice categories, including coffee, food and bakery."
In Europe, foodservice accounts for more than half of the sales in convenience stores. Kirkilaite, 34, worked in this role for more than six years before moving to the United States where she joined Circle K Southeast as a project and category manager. She was originally contracted for three years, but when her time was up, the company asked her to take on a new role as advertising and brand manager.
"I came to pilot the coffee concept we rolled out in Europe, but when they asked me to stay, I extended my contract for a few more years," she recalled.
She is now in charge of all in-store advertising, including digital promotions on Circle K's mobile app and in-store screens, and external media elements such as radio, billboards and social media. She has a communications specialist who reports to her.
"Circle K trusted me and gave me ownership of important projects," she said, noting that this helped her advance in her career. "If a company shows they trust and believe in you, it gives you the power to do even better than expected. Circle K also helped me learn from mistakes, as I always had managers who looked at the positive rather than the negative."
Accomplishments & Advice
One of the projects Kirkilaite is most proud of is the coffee concept rollout in Lithuania, which led her to the U.S. to help the stateside teams roll out the same concept.
"That was my big victory," she said, explaining that it took some trial and error to get the concept right for the U.S. The retailer started with the same design and espresso machines, with adjusted recipes to meet local needs, but ended up changing the machines to a more "user-friendly" system.
"In the U.S., customers like to get black coffee and put different condiments into it to make their own cup. So, the look is the same as Europe, but we took out the espresso machines with built-in milk systems because we found our customers don't really need that from us here," she noted.
She is also proud of the work she did around bread products for the company's hot dogs in Europe. They were being imported from Denmark at a huge cost, so she localized.
"A local vendor agreed to buy special machines and match our volumes, and I also negotiated with Poland and other countries that would take bread from the local producer. We simplified logistics and saved millions of dollars," she said.
Her advice for other young employees in the industry is to stay true to their values, be patient and work hard. She also says they need to enjoy the work they are doing.
"You have to be engaged or you won't succeed," she said. "You have to be happy with what you are doing, and you have to contribute and have patience."