Meet Prepared Foods Innovator of the Year: Holiday Stationstores
Get great content like this right in your inbox.
Subscribe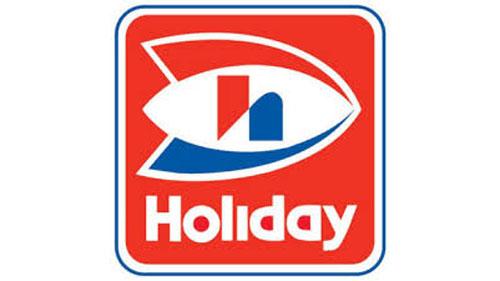 BLOOMINGTON, Minn. —  Holiday Stationstores, which operates more than 500 convenience stores throughout 10 states in the Northern Tier region of the United States, is the 2017 Prepared Foods Innovator of the Year in Convenience Store News' sixth-annual Foodservice Innovators Awards program, presented in partnership with Tyson Convenience.
The family-owned company, which recently reached an agreement to be acquired by Canadian c-store giant Alimentation Couche-Tard Inc., has stores in Minnesota, Wisconsin, Michigan, North Dakota, South Dakota, Montana, Wyoming, Idaho, Washington and Alaska.
Foodservice Innovator of the Year winners are chosen by CSNews' Foodservice Advisory Council, a panel of foodservice experts from the retailer, supplier, wholesaler, research and consulting fields. Winners are recognized for raising the bar on quality, service and innovation in the fast-growing and critically important foodservice category in the convenience channel.
Holiday's large stores feature a variety of food offerings from its exclusive Holiday Pantry sandwich and salad line. The retailer received the most votes for Prepared Foods Innovator of the Year among the members of the CSNews Foodservice Advisory Council, with many citing Holiday's centralized commissary and wide variety of quality prepared foods.
"They have really upped their game this year," said one expert on the Council.
Judges were especially impressed with a breakfast menu that includes Jimmy Dean Sausage, Egg & Cheese Croissants and Black Forest Ham, Egg & Cheese Croissants; limited-time offerings like the Johnsonville Beer & Cheddar Brat on a pretzel bun; sandwiches including burgers, chicken, Philly cheesesteak, rack o' rib and beef brisket; and extensive hot snacks such as taquitos, Bosco breadsticks, buffalo chicken sticks, nachos to go, and soft pretzels with nacho cheese.
In addition, Couche-Tard President and CEO Brian Hannasch specifically pointed to foodservice expertise as something the retail giant, which operates the Circle K network in the U.S. and globally, is eager to learn from its purchase of Holiday.
Holiday has operated a commissary in the Minneapolis area for about 15 years. "They've had a long time to really refine the offers they have, the products they have, what travels well, what freezes well, what can be reheated, and turn out a high-quality product," said Hannasch.
This is Holiday Stationstores' first entrance into the winner's circle in the CSNews Foodservice Innovators Awards program.