Meet TWIC Woman of the Year: Line Aarnes
Get great content like this right in your inbox.
Subscribe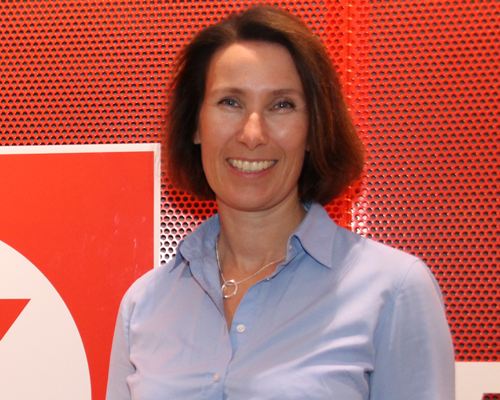 LAVAL, Quebec — Earlier this year, Line Aarnes started a new chapter in her career at Alimentation Couche-Tard, which operates approximately 15,000 stores, as vice president of global marketing. She relocated from Europe to Charlotte, N.C., for the newly created role, which was a promotion from her previous post as senior vice president of sales and marketing.
"This will give me the opportunity to learn more about our business in North America, and hopefully bring some of my competence from Europe to my colleagues here," she told Convenience Store News.
Graduating with a Master of Business and Administration from the Norwegian School of Economics in Norway, Aarnes started her career as a consultant and analyst supporting projects in the consumer products industry, even spending eight years working in the grocery business. She also held the role of senior brand manager at Kraft Foods, responsible for areas of its chocolate business in Norway and Scandinavia.
Her first foray into the convenience store industry came when she accepted the role of director of foodservice at Statoil Fuel and Retail, working across all European markets. Before Couche-Tard acquired Statoil in June 2012, she held the titles of vice president of category convenience, and senior vice president of sales and marketing.
Despite some initial doubt about entering the c-store business, Aarnes said she has never regretted her decision because of all the opportunities it has provided her, as well as the people she gets to work with each day.
"It's a business with quick decisions, and always extremely high speed and full of passion," she said, explaining that this is one of her favorite parts of the industry, as well as the impact the stores have on people's daily lives to help them save time and make the shopping experience more enjoyable.
"I also like the fact that everyone has a relationship with their local store, either as a child buying candy and ice cream, or as a grown-up where the c-store is where you meet your local neighborhood and some of your daily needs," she continued.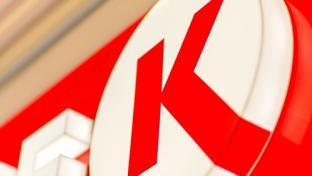 A NEW ROLE
Her new title with the company marks the first time someone has been recruited globally to focus on merchandising and marketing. The goal is to build a strong and competent organization to support the business units in succeeding in the local markets, she explained.
"My role will develop based on what the strategic priorities are for the company," Aarnes said. "The ambition is to accelerate growth and competence within merchandise and marketing across our business in the U.S., Canada and Europe."
The first project she is responsible for is Couche-Tard's first-ever Global Customer Segmentation Project, as the chain is looking to become a more customer-centric organization. As part of this, the goal is to build a better understanding of what occasions, motivations and drivers are influencing current customers and potentially new customers.
"Equally important is how we will use the competence to target and develop smarter and better solutions for our customers. This is a long-term investment that will influence all functions in our company and how we work," she noted.
Right now, the most exciting part of her new position is all the things she is learning about the company and customers in North Carolina. It's almost like starting a new job in a new company, she said. The move from Oslo, Norway to Charlotte also has been an adventure.
"It's very exciting on a more personal level for my spouse and myself. It's the first time we are living in the United States, and need to learn the differences and how to solve new, practical challenges," Aarnes shared.
Looking back on her career in the industry so far, she is most proud of Couche-Tard's large rebranding from Statoil to Circle K in Europe over the past three years. The retailer's Irish Business Unit is the last one to be rebranded, which is happening now. The rebranding has been a "tremendous project," involving many departments across the organization, including sales and marketing.
"The collaboration and common goals we set and have delivered with very strong results in brand awareness and financial results is something I am very proud to be a part of," she said.
Her advice to other women in the industry is to say "yes" to all opportunities where they can develop and grow — even if the new tasks seem bigger than what they have experienced in the past.
"Think about long-term ambitions in your career, not only the next short-term move," she advised. "Many interesting opportunities come from the ones you don't expect."