Menu Labeling Rule Is Now in Effect, But Retailers Continue Fight
Get great content like this right in your inbox.
Subscribe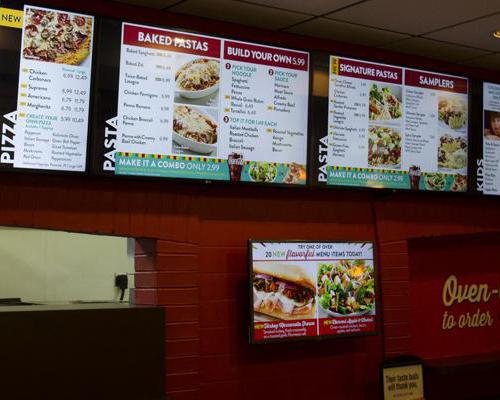 WASHINGTON, D.C. — The U.S. Food and Drug Administration's (FDA) menu labeling rule is now in effect for convenience stores and other foodservice retailers that meet its criteria.
Retailers that share a store name with at least 19 other locations and serve substantially similar menus must label the caloric content of all food and beverages prepared in their stores, including fountain drinks and self-serve coffee. They are not responsible for labeling packaged food and beverages.
Outlets covered under the rule that do not comply can now be sanctioned, but the FDA previously stated it intends to use the first year for education, not enforcement, and will not cite retailers for violations.
However, cities and states that passed their own virtually identical regulations are not obligated to follow the FDA's schedule. New York City originally planned to enforce its own calorie count rule ahead of the FDA's enforcement date before agreeing to match the May 7, 2018 compliance date, as CSNews Online reported.
The FDA released updated supplemental guidance, including example images, the morning of May 7. NACS, the Association for Convenience & Fuel Retailing, also recently teamed with Douglas Kantor, partner at Steptoe & Johnson LLP, to offer convenience store-specific advice via a webinar and has a NACS Menu Labeling Compliance page on its website.
NACS stated that its government relations staff are continuing to work with the FDA and congressional representatives to ease the burden on c-store operators. The Common Sense Nutrition Disclosure Act of 2017 (H.R. 772) passed with a bipartisan vote of 266 to 157 in February, but the legislation has not made progress in the Senate.
The National Grocers Association (NGA), which represents the independent supermarket industry, is also pushing back against the menu labeling rule in its current state.
"Independent supermarket operators are committed to providing their customers with transparency on the food products they sell and have been working hard to bring their operations in compliance with the FDA's menu labeling regulations, but uncertainty with how to implement the regulation still exists," stated Greg Ferrara, NGA executive vice president of advocacy, public relations and member services.
"A one-size-fits-all regulation that was originally designed for chain restaurants is unworkable and needs Congressional action to address the problems and burdens this law will place on independent grocers. NGA and its members look forward to working with stakeholders to find a commonsense solution that provides predictability and protects America's Main Street grocers from frivolous lawsuits," he added.