Mobile Technology Can Help Retailers Increase Operations Efficiency
Get great content like this right in your inbox.
Subscribe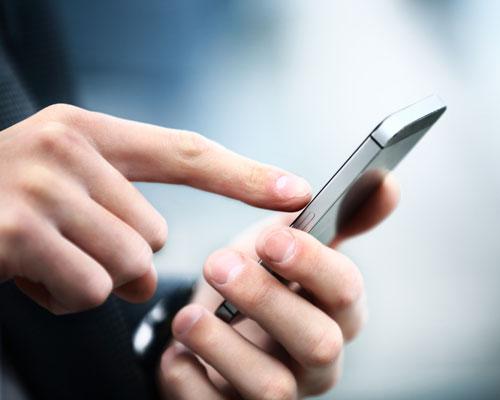 CHICAGO — More than 80 percent of Americans have a smartphone and the technology's popularity crosses generational lines, which is why an educational session at the 2017 NACS Show suggested that retailers leverage their employees' tech savvy for their own operational efficiency.
Making up the panel for the TechEdge session, "It's Time to Mobilize Your Workforce and Use Technology to Increase Operations Efficiency," were Maverik Inc. Connect Vice President Hubert Williams; Eric Barnes, Wawa Inc.'s senior manager, information technology engineering; and Zenput CEO Vladik Rikhter. 
The trio argued that now is the time to start taking advantage of employees' familiarity with technology because:  
Employees, like consumers, know how to use it, which makes it easier to train them through devices; 

Mobile device behavior is standardizing and the performance is leveling out; and

Retailers can expect to see improvement in mobile enterprise over the next few years.


 
As an example, the panel referred to big-box retailer Target, which rolled out the iPod Touch into its retail environment. This push empowered store associates on the floor to provide customers with information on a variety of products.
Mobile operations in stores, as the panel pointed out, can have both an individual impact and a corporate impact. On the individual side, mobile ops can have a positive, streamlining impact on payroll, scheduling/shift-bidding, benefits, corporate communication, employee feedback and emergency communication. Corporate impact would include timeclock, task management, audits/compliance, inventory control, supply chain management, back-office functions, training, and asset management.
Furthermore, the impact can be felt in capturing data — auditing inspections, time tracking, inventory, tasks and incident reporting — and in viewing data, such as in training, scheduling, back-office information, and content (recipes, manuals, etc.).
Wawa's Barnes reiterated the growing number of tech-savvy employees, and pointed out that a growing number of smartphone users are using mobile to manage their lives, communicate and receive information. There's also an emotional and intellectual bond that people develop with their devices, according to the Wawa executive.
Barnes dispelled a few myths relating to mobile:
Needing to restrict the app to enforce business compliance.

Users should only access business app when they're on the job

.

If I offer mobile technologies to my employees, they will be on their phones all the time and not doing their work

.

 
Rejecting all these myths, Barnes put forth a quote from Ernst and Young: "Today's employees more often than not have more information communications technology at personal disposal than they are given at work, and IT departments are increasingly seen as a limitation to their needs rather than an enabler."
He also provided the following statistics:
87 percent of employers are requiring employees to access business apps;

More than 67 percent of workers use their own devices at work;

80 percent of millennials claim work tech is a decision factor for a job; and

74 percent of companies have adopted a bring-your-own-device policy.
 
According to the panel, the key "implementation points" for mobile operations in-store are culture shift; a top-down, bottom-up buy-in; platform agnosticism; a focus on scale over features; and not restricting availability.
The 2017 NACS Show took place Oct. 17-20 at Chicago's McCormick Place.