Modelo Brands Invite Consumers to 'First Fiesta of the Year'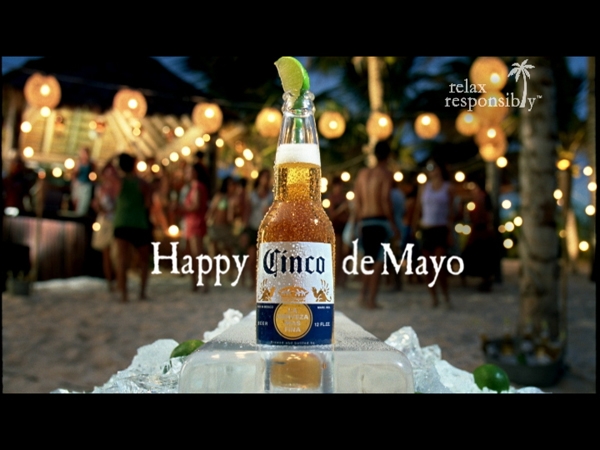 CHICAGO -– Modelo Brands is inviting beer fans to celebrate Cinco de Mayo with new promotions as the holiday approaches.
Fun and festive retail promotions for Corona Extra and Corona Light, the No. 1 imported beer family in the United States, and Modelo Especial, the No. 3 imported beer, will encourage consumers to celebrate authentically and help retailers ensure they kick off the summer selling season with a bang, according to the brewer.
The "Corona de Mayo" promotion runs through May 5 and features new point-of-sale (POS) materials designed to remind consumers that Cinco de Mayo is the first party of the year and the official start of summer.
For off-premise locations, POS items feature high-impact, fiesta-themed displays showcasing the Corona de Mayo "Summer's First Fiesta" message, designed specifically for each channel to trigger purchases across the shopping journey, the company said. Display elements include a mass display, Cinco bottle standup, pennant strings, base wrap, piñatas, floor decals and more.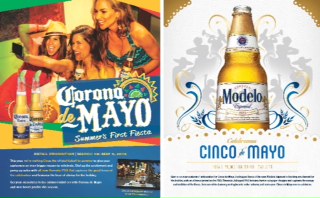 Corona and Corona Light will also partner in the off-premise with Sauza Tequila, Wholly Guacamole, Herdez, Frank's Red Hot, Snyder's and Mahatma to help deliver higher register rings and higher margins for retailers, according to Modelo Brands. Instant redeemable coupons and mail-in rebates will be offered with the combined purchase of partner products and a Corona/Corona Light 12-pack or larger, where legal.
In addition, Modelo Especial is launching the "Celebremos Cinco de Mayo" retail promotion. Premium, bilingual POS items are designed to blend a fresh modern look with traditional Mexican themes that showcase Modelo's high-end, imported status.
For the off-premise, multiple flexible display options are available, including all-new mass displays and pole toppers, pennants, base wrap, danglers, cooler door kits and display cards.
"Cinco de Mayo is the second largest selling period for Corona and it presents an excellent opportunity for the Modelo Brands to help retailers increase sales and profits, and gain momentum moving into the summer selling season," stated Kevin Kramnic, vice president of promotional marketing for Crown Imports, a joint venture that imports, distributes and markets several beer brands, including the Modelo portfolio.
"Our proven sales record and unique point-of-sale materials demonstrate to the retailers why they should select Corona Extra, Corona Light and Modelo Especial for the No. 1 display locations, additional shelf space, features and ads, to fully leverage the strength of our portfolio during Cinco," he added.
Corona will be supported by Cinco-themed national TV media and online branded content, including a 30-second national TV spot, "Cinco," the week of April 29. Additional Cinco-themed content and a countdown to Cinco will also be available on the Corona Facebook page and Twitter feed.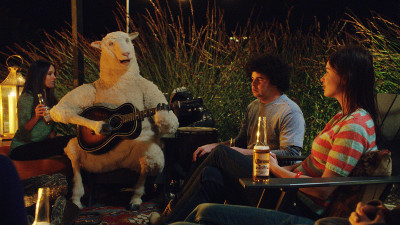 In other Corona news, Corona Light's new advertising campaign asks beer-loving men aged 21 to 29 to diverge from their usual domestic light beer routine. The campaign, which debuted on April 1, features a liberated talking sheep that encourages beer drinkers to strike out on their own and "Ditch the Herd."
The sheep previously appeared for two seconds in a 2012 Corona Light TV ad that showed how breaking a routine by choosing a Corona Light over the all-too-familiar brown bottle could have a domino effect and alter the course of a whole night. This year, the sheep is moving from a walk-on part to a starring role.
"We have found that Corona Light's target consumer — the 21- to 29-year-old college-educated beer drinker — is craving to switch things up with a light beer that's different from the same old same old," said Jim Sabia, chief marketing officer at Crown Imports. "The sheep's ability to serve as a spokesperson for what Corona Light stands for really got us excited about this campaign. For the message to truly resonate, we knew we had to break through with something loud and different, and the 'Ditch the Herd' campaign is just that."
The campaign will reach broadcast on April 15. Its new TV spots are available to view on Corona Light's brand channel at www.youtube.com/CoronaLightUSA.