Moyle Petroleum Buys Flying J Stores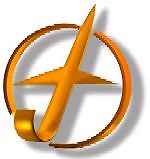 RAPID CITY, S.D. -- South Dakota-based Moyle Petroleum purchased six convenience stores in Utah and another three stores in Idaho from Flying J Inc. The sale of these stores was the last step in Flying J's reorganization, Deseret News reported.

Flying J parent company, FJ Management Inc., exited Chapter 11 bankruptcy in July 2010 and merged Flying J's retail travel plazas with Pilot Travel Centers LLC.

FJ Management is no longer the operator of any retail facilities. It is now the parent company for Big West refinery; Transportation Alliance Bank, an industrial bank; and Transportation Clearing House, a fuel card processor, according to the newspaper.

Moyle Petroleum is the owner and operator of Common Cents convenience stores, which has locations in South Dakota, Wyoming, Nebraska, Idaho, and Utah.