Murphy USA Stays Resilient Despite Hurricane Impacts
Get great content like this right in your inbox.
Subscribe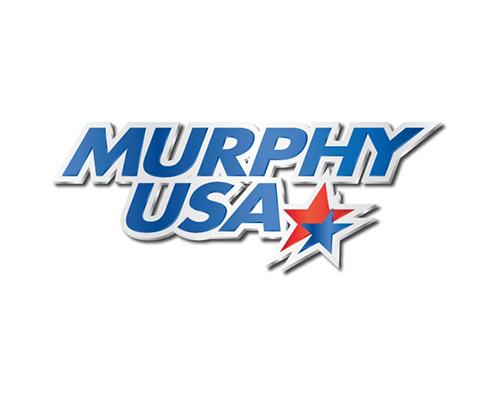 EL DORADO, Ark. — The operations of Murphy USA Inc. were significantly impacted by hurricanes during the third quarter of 2017, but the company bounced back as quickly as possible, President and CEO Andrew Clyde reported during the company's Nov. 2 earnings call.
During Hurricane Harvey, Murphy USA closed approximately 80 stores, most of which reopened within five days with minimal damage. The retailer was better prepared for Hurricane Irma and reopened all stores within four days.
Clyde credited Murphy's "culture of safety" for determining when it was safe for employees to return.
"Third-quarter results were impacted by the severity and devastation wrought by hurricanes Harvey and Irma, yet the resilience of our people and business model was evident in the quarterly results," he said. "Our first priority was to help ensure the safety and well-being of our employees, who not only persevered during these crises, but remained eager and engaged to reopen stores for our customers as soon as possible, as we retained 100 percent of our store managers and assistant managers."
Still, during and after the storms, Murphy USA locations saw a noticeable lack of demand and lower customer traffic.
For Q3 2017, Murphy USA's net income was $67.9 million, compared to $45.5 million in Q3 2016. Adjusted EBITDA was $147.4 million, up from $105.3 million a year ago.
Net income, earnings per share and adjusted EBITDA during Q3 2017 were all above the previous year's levels due to higher total margin contribution from both fuel and merchandise, the company stated.
Total fuel contributions increased 6.6 percent during the quarter despite a 5.5-percent decrease in total network retail gallons sold, primarily due to hurricane-related impacts.
On the merchandise side, total merchandise sales rose 1.1 percent to $605.6 million during Q3 2017, up from $599 million the previous year, with margins increasing to 16.1 percent vs. 16 percent, respectively.
"While per-store metrics were negatively impacted from both a fuel volume and merchandise perspective, once prices had reached equilibrium following the refinery shutdowns, the retreat in wholesale prices contributed to a robust margin environment in September, which helped offset a period of negative margins as Harvey made landfall," Clyde said.
Murphy USA also continued its path of organic growth during the third quarter, opening 12 new stores for a total of 1,432 retail locations. This includes 1,154 Murphy USA sites and 269 Murphy Express sites. Nine new-to-industry stores have opened since the end of the quarter.
Five raze-and-rebuild stores opened during the quarter and one has opened since it ended. More raze-and-rebuilds are planned, with some likely to open in 2018. Currently, 23 locations are under construction.
"As we exit the third quarter, the industry and our business are showing signs of returning to normalized operations and overcoming significant logistical challenges throughout the month of September and into October," Clyde said. "Wholesale gasoline and diesel product flows resumed in both the storm-impacted areas and adjacent regions that incurred extended fuel supply outages, consumer demand returned, and the citizens of Texas and Florida began the process of rebuilding."