Murphy USA Will Roll Out Loyalty Pilot Program in June
Get great content like this right in your inbox.
Subscribe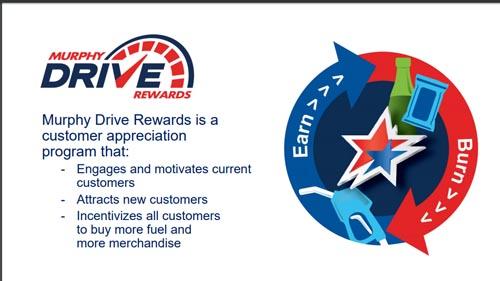 EL DORADO, Ark. — Murphy USA Inc. plans to step up its game with a new customer loyalty program.
The company is currently beta testing its loyalty program with its employees in El Dorado, and reviewing the insights and data.
"We're looking at the data and analytics that come out of that to say we're going to be able to get the insights and data to be able to generate the dynamic levers that we will pull in this program, which is what's key to make it work for an everyday-low-price retailer like us," President and CEO Andrew Clyde said during the company's first-quarter 2018 earnings call on May 2.
Next up, Murphy USA is poised to roll out two loyalty pilot programs in June. The pace of moving the program forward will depend on the early findings from these pilots, according to Clyde.
"We may accelerate it, but given that a big part of this program is about attracting a low-share wallet and new customers that don't already shop with us, we need to make sure we give the right amount of time to develop those insights," the chief executive said.
"We would be content running the pilot throughout the rest of the year, with a more likely launch in 2019 nationally," he noted.
Speaking earlier this year at the Raymond James 39th Annual Institutional Investors Conference, held in March, Clyde acknowledged that Murphy USA has been behind on a loyalty program, relying more on its locations and seasonal discount program.
"For years, we've kind of relied on good locations in front of Walmart supercenters. We had a seasonal discount program but, along the way, our competitors were getting further ahead with loyalty programs. It is one of the biggest reasons why customers who buy gasoline where they buy their groceries choose to buy their gasoline, based on the promotional programs," he said.
"Now, as an everyday-low-price retailer, it's difficult to do high/low pricing and say, 'Well, I'm going to raise the price to everybody and then discount it for some,' and that's what a lot of the gasoline loyalty programs had been about," Clyde explained.
Murphy USA's new loyalty initiative "is a different type of program on a different type of platform" that will allow the retailer to segment customers, from the most loyal ones, to those that have a lower share of wallet, to those that have no share of wallet either on fuel and merchandise. The loyalty program will "walk them through a journey that will allow them to buy more from us, but without overpromoting to our most loyal customers," Clyde said.
El Dorado-based Murphy USA ended the first quarter of 2018 with 1,448 stores — 1,158 Murphy USA sites and 290 Murphy Express sites.