New App Pushes Deals From Distributors to C-store Chains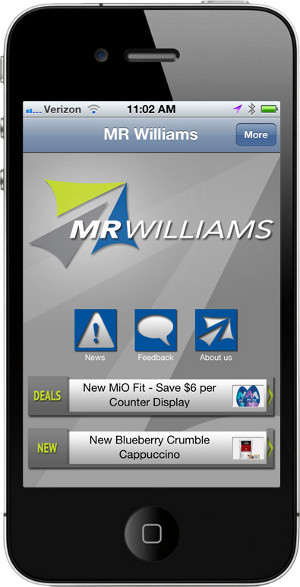 HENDERSON, N.C. -- VERGE Retail today launched VERGE Promote, a new mobile application (app) designed to enable distributors to push the latest deal or limited-time promotion to convenience store retailers.
Built for Android and iPhone devices, VERGE Promote can be deployed within 30 days, requires no information technology integration and is branded for each distributor, the company stated. In addition, retailers can choose the types of promotions they wish to receive, easily place orders for their stores directly from the app and provide instant feedback to the distributor.
In turn, the distributor can respond in real-time, while monitoring ongoing order activity with the platform's analytics capabilities. The app's required registration ensures only authorized users can access it and place orders for their account.
"Distributors today rely on advancements in mobile technology to not only provide new ways for them to reach and connect with customers, but also to help those retailers improve their bottom line," said Carson Kuehne, VERGE Retail's chief innovations officer. "Distributors and c-store retailers are excited about VERGE Promote and we're thrilled to bring this kind of advancement to the industry. We know distributors appreciate the app's features and user-friendly functionality, as well as its reasonable cost and ease of deployment."
Stewart Distribution, a Southeast wholesaler, is one company already using VERGE Promote.
"In today's fast-paced retail environment, it's more crucial than ever that we find ways to stay connected with our customers, and empower them to get what they want and need for their stores in order to improve their businesses," said Kevin Barnes, Stewart Distribution's general manager. "VERGE has developed a tool that does just that, and we've been able to get it up and running with very little investment in funds or resources."
VERGE Retail is the technology spinoff of North Carolina-based M.R. Williams Inc. VERGE's technology is currently deployed across more than 2,200 retail outlets and used by tens of thousands of c-store retailers, distributors and consumers nationwide.