New Book Shares the Story of Sheetz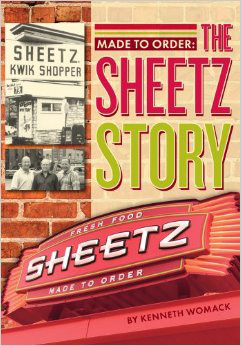 UNIVERSITY PARK, Pa. -- The history of Sheetz Inc. is explored in a new book, "Made to Order: The Sheetz Story," by Kenneth Womack. The book explores the family-owned convenience store chain's evolution from a simple dairy store to a large and successful private company.
"Made to Order" was written with the input of numerous interviews with company founder Bob Sheetz and former president Steve Sheetz.
According to a Penn State News report, Steve Sheetz and Womack will attend a book signing at the Altoona, Pa., Barnes & Noble bookstore on Dec. 7 from 1 p.m. to 4 p.m. Copies of the book will be available for purchase.
Womack is the author of three novels, and the author or editor of multiple non-fiction works.
Altoona, Pa.-based Sheetz Inc. operates more than 450 convenience stores across six states and employs 16,000-plus employees.