New Hot Snacks Join 7-Eleven's Growing Mini-Meal Menu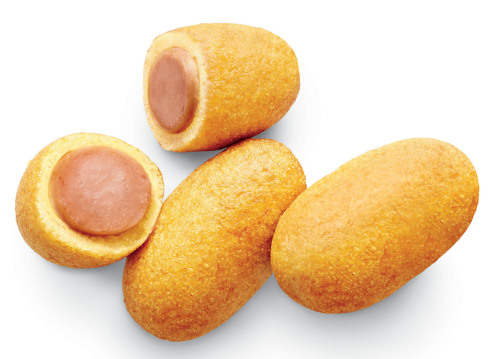 DALLAS -– 7-Eleven Inc. is responding to consumers' 24-hour need for small-portioned foods, snacks and mini-meals with an evolving menu whose latest additions include corn dog bites, mozzarella sticks with a side of marinara sauce, and chicken chipotle Go-Go Taquitos.
The convenience store chain is making this move because snacking is no longer a special dining occasion. American consumers typically eat more than 1,000 snacks each year, or between two and three snacks each day, due to lack of time, a small-meals diet regimen, sudden cravings, afternoon pick-me-ups or late-night treats, according to data from The NPD Group. They snack most frequently during afternoons, evenings and late nights, but mid-morning snack occasions are growing, according to 7-Eleven's announcement.
"Millennials and the generation coming behind them are snackers, and I don't see them returning to the traditional three-meals-a-day standard," said Kelly Buckley, 7-Eleven's vice president of fresh food innovation. "They were busy as youngsters, and life has gotten no less hectic for them as young adults. Kids, teens and 20-somethings are the biggest snackers. As even meals become more snack-like, 7-Eleven is adding smaller portions, mini-sizes and bites, and the public is eating them up, so to speak."
7-Eleven offered additional details about the new menu items:
Corn dog bites are wrapped in a rich cornmeal batter, cooked to a golden crisp and served warm at a suggested retail price (SRP) of $1 for three.
 
Mozzarella sticks are made from 100-percent mozzarella cheese, breaded with Italian-seasoned coating, baked until the cheese melts and served with a side of tangy marinara sauce. SRP is $1.49 for four.
 
The chicken chipotle taquito uses chipotle peppers to add a kick to the chicken and cheesy Monterey Jack, asadero and mozzarella filling. It is specially priced at $2.29 for two.