New Product Highlights From the 2018 McLane National Trade Show
Get great content like this right in your inbox.
Subscribe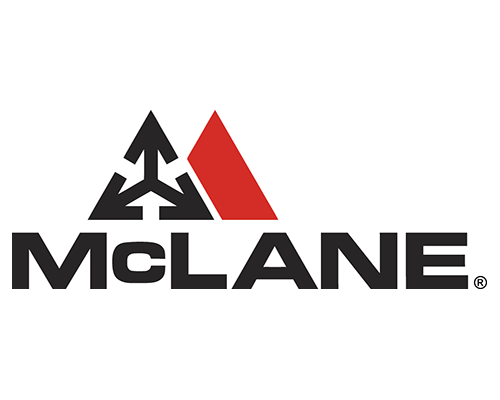 ORLANDO, Fla. — Along with education sessions, special deals and networking time, the 2018 McLane National Trade Show featured a wide variety of new and upcoming products from suppliers in every convenience store product category.
Highlights from this year's show floor include:
JCX COFFEE
The turnkey coffee partner of McLane Kitchen offered samples of multiple coffee varieties beyond the standard hot brew, including Double Black, a "heavyweight" coffee that includes 30 percent extra caffeine for customers who need a strong wake-up kick.
JCX also offered samples of a Creamy Cold Brew blend, its latest addition to the increasingly popular cold brew coffee segment. This presents a new choice for those who prefer something slightly smoother and sweeter, but still want to drink cold brew.
Overall, cold brew remains the dominant new coffee trend, according to a JCX representative. While nitro coffee is also igniting interest, it remains a niche product, in part due to the high cost of the necessary equipment.
THE HERSHEY CO.
Product innovation, candy competition and line extensions are in the cards for Hershey.
Building on its Reese's Pieces Peanut Butter Cups, which combine two of its most popular products, the company will crossover different brands and release a Hershey bar with miniature Reese's Pieces candies inside as a permanent item.
Reese's will also get new product varieties in late 2018/early 2019 as part of a promotion that pits peanut butter against chocolate. Two different kinds of Reese's Peanut Butter Cups, each with a different proportion of chocolate or peanut butter, will be released for a limited time. Fans will get to vote for the winner and decide which is better, once and for all.
Hershey also previewed several brand extensions at the McLane event, including a raspberry variant in its Cookie Crunch Bar line. Instead of cookie pieces, this bar features broken pieces of waffle.
PERFETTI VAN MELLE
The Airheads candy brand is moving beyond taffy into the gummy segment with Perfetti Van Melle's first gummy product. Along with being a tasty treat, the item is designed to provide an extra bit of fun for kids, according to the company. 
Gummies in the shape of the big-headed Airheads mascot Oscar are accompanied by gummy accessories, such as bow ties and other items that dress up Oscar.
NJOY
E-cigarette customers will soon see a whole new look for NJOY. Rolling out in phases across the country, the rebranding includes a new logo and new packaging.
Prompted by updated packaging regulations from the Food and Drug Administration, NJOY's new look boasts a sleeker, more adult feel.
GENERAL MILLS
General Mills sampled its new Totino's Pizza Rolls heat-and-eat box and Pillsbury Stuffed Waffle at the McLane Kitchen booth, while also promoting its Yoplait yogurt parfait kits.
They are designed to be an easy yogurt solution, particularly for convenience stores that want to offer more natural or better-for-you treats but lack robust foodservice programs. Employees can easily measure yogurt and granola using lines in the kits' cups and add stickers for simple branded packaging.
MARS WRIGLEY CONFECTIONERY
A number of new varieties for classic brands are on the way from Mars Wrigley. Such items include the Twix Triple Chocolate bar; the Creamy Snickers bar, featuring peanut butter, almond butter or maple butter; Starburst Duos gummies, which pair two flavors in each piece; and Birthday Cake 3 Musketeers pieces.
On the savory snack side, the newest Combos flavor will be Jalapeño Cheddar, as spicy snacks are among today's hot trends, according to a company representative.
The 2018 McLane National Trade Show took place Sept. 5-6 at Orlando's Rosen Shingle Creek Hotel.
Temple, Texas-based McLane is one of the largest supply chain service providers in the United States, offering grocery and foodservice supply chain solutions for convenience stores, mass merchants, drugstores and chain restaurants.