New Stores for Kwik Trip and Sheetz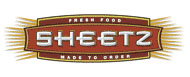 LA CROSSE, Wis. & ALTOONA, Pa. -- Convenience store chains Kwik Trip Inc. and Sheetz Inc. are both adding to their store counts. According to media reports, Kwik Trip opened its second location in River Falls, Wis., while Sheetz began construction on a new store in Wallburg, N.C.

The north-end Kwik Trip, located at 1238 N. Main in River Falls, opened at 5 a.m. Thursday and is open 24 hours a day, seven days a week, the River Falls Journal reported.

Construction on the store began in early summer. A longstanding Holiday c-store and gas station was purchased and demolished to make room for the Kwik Trip, the report stated.

A ribbon-cutting is planned for 10 a.m. Tuesday. Assistant Store Leader Matt Bah said the La Crosse, Wis.-based store chain is mailing out fliers with special coupon savings to area residents as part of a three-week grand opening promotion, taking place in November.

Kwik Trip opened its first River Falls store, at 1200 S. Main St., three years ago. Bahr said both locations are of similar size, but the new store has a soft-touch car wash; a walk-in, refrigerated beer cave; and an exclusive diesel gas bay especially for processing semi-truck drivers.

Meanwhile, Sheetz has begun construction on a convenience store at the intersection of Gumtree Road and N.C. 109 in Wallburg, N.C., the High Point Enterprise reported.

Construction started last month on the 16-week project, with plans to have the store ready to open in February, according to Don Martin, superintendent for the project.

The store is bringing to the surface the issue of Wallburg's ban of alcohol sales, the report noted. Wallburg -- just like all of Davidson County -- is dry, prohibiting the sale of alcohol.

Wallburg Mayor Allen Todd said he was contacted about a year ago by a realtor who was trying to entice Sheetz to the town. The agent asked him if there was any possibility for the store to sell alcohol, but never approached the Wallburg Town Council about the issue. Todd said he told the realtor the only way alcohol could be sold would be by a referendum supported by residents.

"When the agent contacted me, I said, 'We would welcome Sheetz here, and certainly welcome lower gas prices, and they would have to rely on gas and food sales to make it there,'" Todd said. "I felt like they probably would be able to make it without having the other [alcohol] involved."