NEW Study Finds Female Leadership Crisis in Retail & CPG Industries
Get great content like this right in your inbox.
Subscribe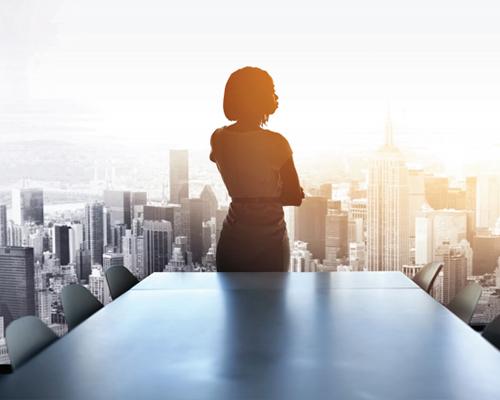 CHICAGO — A new report from the Network of Executive Women (NEW) found that the turnover rate among women, particularly women executives, in retail and consumer goods is much higher than among men.
Published in partnership with Mercer and Accenture, The Female Leadership Crisis is based on a survey of more than 3,600 NEW members and U.S. retail and consumer goods industry employees, as well as hiring, promotion and turnover data from eight leading companies that represent more than 400,000 employees.
Turnover rates for women in the industry overall are significantly higher (31 percent) than men (24 percent), which hampers efforts to achieve gender equality, according to the report. At the companies surveyed, the rate of turnover increases at higher job levels, with female first- and mid-level managers leaving at nearly twice the rate of male first- and mid-level managers (24 percent vs. 13 percent, respectively).
At the senior executive and C-suite level, the turnover rate for women (27 percent) is nearly four times that of men (7 percent).
"While the industry has made progress in closing the gender gap in hiring and promotions, the astounding rate of turnover of women in leadership roles guarantees we will never reach gender parity," said NEW President and CEO Sarah Alter.
"Unless companies act now to tear down barriers to gender diversity and inclusion, the percentage of women executives at the participating companies is projected to drop precipitously, from 35 percent today to an alarming 15 percent by 2027," noted NEW board member Beth Marrion, managing director, retail for Accenture.
The report identifies four main reasons for the turnover disparity between senior-level men and women:
Women feel isolated.

Favoritism and bias is embedded in corporate cultures.

Women do not feel supported in new roles.

Work/life issues are taking a toll.
"This report does not just define the challenge, it outlines solutions to help keep women engaged, reduce turnover and drive gender equality," Alter said. "To turn the tide on female leadership, organizations must boldly commit to gender equality, transform their corporate cultures and institute effective new programs and policies. NEW is here to be a partner in this important work."
The Female Leadership Crisis is available for download at newonline.org/crisis.