Next Up for 7-Eleven: Innovative New Products
Get great content like this right in your inbox.
Subscribe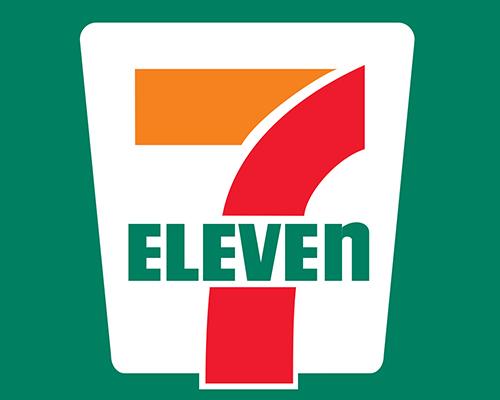 IRVING, TEXAS — Several hundred emerging companies answered 7-Eleven Inc.'s call to see new and innovative products that can better serve the world's largest convenience store retailer's changing customer base. Of those hundreds, 70 were chosen to participate in the retailer's first Next Up event earlier this month, designed to give emerging brands an opportunity to engage with the retailer.
In an interview with Convenience Store News, Chris Harkness, vice president of sales, field merchandising and business development, and Marisa Bertha, director of business development, described this inaugural and innovative event as an unmitigated success.
"Next Up exceeded our expectations in every way, from the number of companies that expressed an interest, to the level of participation and engagement," Harkness said.
More than 1,000 7-Eleven team members and Dallas-area franchisees packed 7-Eleven's Store Support Center in Irving on Oct. 11 to sample a wide selection of snack and beverage products on the leading edge of today's food-consumption trends.
"Customers are seeking differentiated products. They want cleaner labels, better-for-you and healthier products," said Bertha, adding that 7-Eleven is not looking to overhaul its product assortment, but rather "to add innovative brands that provide customers with a wider array of choices."
Harkness broke down the participants as consisting of 36 companies from the traditional snacks category, 25 beverage brands, seven refrigerated snacks, and two frozen snack companies.
In addition, he pointed out that 26 of the companies were female-owned, nine were owned by minorities, and two sported military veteran ownership.
What Benefits Did 7-Eleven Gain?
So, what benefits did 7-Eleven gain from meeting with all these suppliers?
"We saw new trends in both ingredients and packaging," reported Harkness. "We saw novel ingredients like moringa [being touted as a new superfood to the health-conscious], and new products like mushroom jerky, plant-based protein replacements, and products from new geographic areas, like tea from Kenya."
The participating companies typically serve the health store and Whole Foods Market channel. They :are fully engrossed in the natural and organic space," said Bertha, "but they are all new and offer a differentiated and exciting array of products for the convenience channel. We are hoping to create business success with many of these brands."
The emerging brand suppliers heard presentations from Jack Stout, 7-Eleven's senior vice president of merchandising, marketing and logistics, and guest speaker Walter Robb, former co-CEO of Whole Foods Market.
After a sampling expo, they participated in a series of workshops on:
How to Get Products on the Shelf

—

A distribution discussion with 7-Eleven's logistics and merchandising leaders.
What Does Success Look Like in the 7-Eleven System?

— A discussion on

when's the right time to launch and how to get the most out of your launch.
What Does the Mass Consumer Demand?

— 

A question-and-answer session with 7-Eleven's merchandisers.
Harkness noted that the retailer did not want these emerging vendors to be intimidated by 7-Eleven's size. The retailer operates, franchises and/or licenses more than 67,000 stores in 17 countries, including 11,800 in North America.
"We wanted to convey to them that we can create a tailored launch plan for them, tailored to their capabilities. Our doors are open for business," he said, acknowledging the effort of 7-Eleven's Business Development Team in hosting what he thinks will become an annual event for the retailer.