Northern Tier Buys 13 C-stores From Croix Oil Co.
Get great content like this right in your inbox.
Subscribe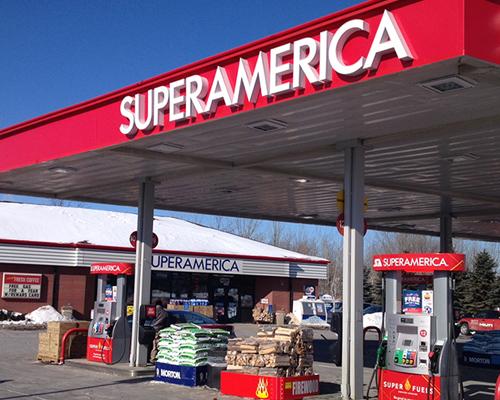 WOODBURY, Minn. — Northern Tier Retail LLC closed on the purchase of 13 convenience stores from Croix Oil Co. All stores were previously company-operated locations.
Based in Stillwater, Minn., Croix is a Minnesota and western Wisconsin petroleum marketer with operations primarily in the Minneapolis and St. Paul metropolitan area. It is a fuel distributor for BP, ExxonMobil and Marathon, as well as a SuperAmerica and Circle K franchisee.
The history of Croix extends back to the John J. Kilty Co., which operated as a coal company in the late 1800s. John Ogren purchased that company in 1964, renaming it the Kilty-Ogren Petroleum Co. Its primary business consisted of bulk fuel and heating oil sales, along with operation of a single service station.
In 1972, the company renamed itself Croix Oil Co. and expanded into related businesses, such as trucking, commercial and industrial fuels, lubricants, branded and unbranded retail fuels supply, convenience store operations and real estate, primarily petroleum retail properties. John Ogren's son Mark Ogren became company president in 1995, after which Croix refocused on the retail and wholesale distribution of motor fuels.
Since the early 2000s, Croix has grown rapidly through single-site acquisitions, new-to-industry builds and the acquisition of approximately one third of BP's stations in the Twin Cities in 2006.
Croix also sold its wholesale fuel assets to D & M Oil LLC, a wholly owned subsidiary of Molo Petroleum LLC. These assets consist of five dealer and three commissioned sites, along with approximately 70 supply contracts.
Matrix Capital Markets Group Inc. provided merger and acquisition advisory services to Croix, which included valuation advisory, marketing the business through a confidential, structured sale process, and negotiation of the transaction.
"We are confident that our dedicated employees and loyal customers will be well taken care of by Molo Petroleum LLC and Andeavor," Ogren said. "Matrix did a fantastic job for us and I am very thankful for their professionalism throughout the entire process. Their thoroughness and attention to detail was extremely impressive."
Woodbury-based Northern Tier, dba SuperAmerica and Tesoro, is a subsidiary of San Antonio-based Andeavor, which was acquired by Marathon Petroleum Corp. on Oct. 1.