N.Y. C-store Association Fights Rest Area Commercialization
Get great content like this right in your inbox.
Subscribe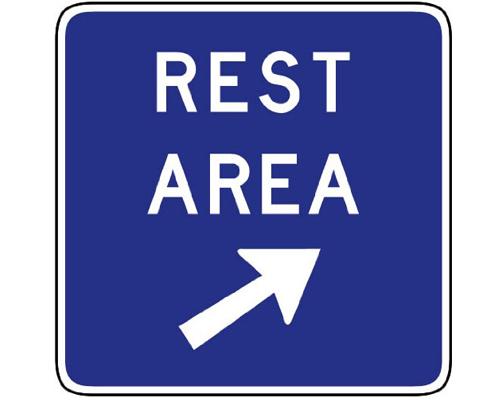 ALBANY, N.Y. — Gov. Andrew Cuomo's budget proposal targeting development of rest areas in New York is meeting some opposition.
The New York Association of Convenience Stores (NYACS) is moving to block the Cuomo administration from getting a green light to develop commercial facilities at dozens of rest areas along non-toll interstate highways in the state.
Cuomo's budget, which he submitted to the state legislature, proposes a rest area commercialization program that would "allow the sale of locally sourced food and beverages at roadside rest areas operated by" the state Department of Transportation (DOT).
However, NYACS President Jim Calvin called it a wolf in sheep's clothing.
"While the budget narrative waxes poetic about promoting 'New York State's distinct agritourism regions' and creating Taste NY shops to sell 'locally sourced food and beverage product samples,' the bill text itself would permit far-reaching commercialization of dozens of highway rest areas across New York State with no restrictions on the scale or form of such commerce," said Calvin.
According to NYACS, the bill language would add "commercial" to the type of facilities allowed at highway rest areas. It makes no reference to Taste NY, agritourism, or locally grown products.
Taste NY is a signature Cuomo initiative to promote and sell New York-produced food and beverages at selected retail locations across the state.
"Thus, rest areas that currently offer bathrooms, tourist information and vending machines could potentially be developed with a variety of higher intensity commercial uses, including gas stations and convenience stores — posing a new threat to tax-collecting entrepreneurs who built their convenience store businesses near such highways with the understanding that the law precluded the state of New York from directly competing with them," Calvin said.
The budget documents do not reveal which rest areas would be targeted for commercialization. However, the state DOT website identifies NYSDOT Rest Areas along:
The Adirondack Northway between Albany and the Canadian border

Route 17/I-86 along the Southern Tier

I-81 from Whitney Point to beyond Watertown

I-390 in Livingston County

I-84 in the lower Hudson Valley

I-88 between Binghamton and Schenectady
"At a time when New York convenience stores are struggling to grow sales in order to keep up with state-imposed labor cost mandates, NYACS strongly opposes this as an unwelcome, unnecessary, and inappropriate disruption of the existing retail environment," Calvin said.
NYACS has asked the state Assembly and Senate to remove the proposal from the final state budget that is due April 1.