Par Pacific Closes on Cenex Zip Trip Acquisition
Get great content like this right in your inbox.
Subscribe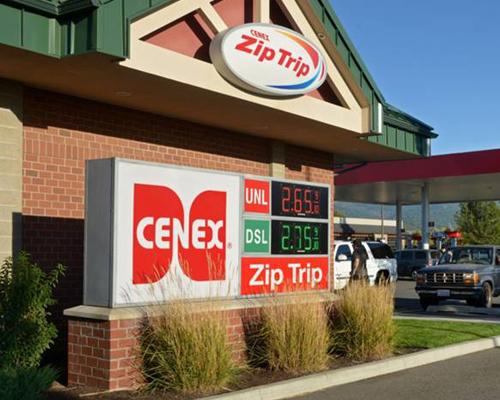 HOUSTON — Par Pacific Holdings Inc. and CHS Inc. have closed on their deal for 33 Cenex Zip Trip convenience stores.
Under the terms of the deal, Par Pacific acquired the locations in eastern Washington and northwestern Idaho for roughly $70 million, plus the value of inventory at closing.
As part of the sale, Par Pacific and CHS entered into a branded petroleum marketing pact for the continued supply of Cenex-branded refined products to the c-stores. In addition, both companies have inked a separate agreement calling for Par Pacific to supply refined products to CHS within select markets, according to Matrix Capital Markets Group Inc.
CHS will continue to own 35 Cenex Zip Trip locations in Minnesota, Montana, North Dakota, South Dakota and Wyoming.
Matrix provided merger and acquisition advisory services to CHS, which included valuation advisory, marketing the business through a confidential, structured sale process, and negotiation of the transaction.
The transaction was managed by Cedric Fortemps, managing director; Robbie Radant, director; and Stephen Lynch, vice president. John Duni, associate, and Kyle Tipping, analyst, also advised on the transaction.
"We couldn't be more pleased with Matrix for their proven industry expertise, transactional insights, and dedication to supporting CHS on this project from our initial conversation through closing," said Nicholas Colbert, director of Corporate Development for CHS. "Matrix delivered tenfold and our entire team enjoyed working with them."
Michael Kuhn of Ballard Spahr LLP served as legal counsel for CHS.
Inver Grove Heights, Minn.-based CHS is a leading, global agribusiness owned by farmers, ranchers and cooperatives across the United States. In addition to its agriculture, nitrogen production, and food business segments, the company owns and operates two petroleum refineries and more than 2,500 miles of pipeline.
Through its energy segment, CHS manufactures, markets and distributes Cenex-branded refined fuels, lubricants, propane and renewable energy products through a network of more than 1,500 Cenex branded retail petroleum outlets in 19 states.
Houston-based Par Pacific Par Pacific Holdings currently owns and operates one of the largest energy infrastructure networks in Hawaii with a 94,000-bpd refinery, a logistics network supplying the major islands of the state, and 91 retail locations. It is a wholly owned subsidiary of Par Petroleum LLC.
In Wyoming, Par Pacific owns a refinery and associated logistics network in a niche market. Par Pacific also owns 42.3 percent of Laramie Energy LLC, which has natural gas operations and assets concentrated in the Piceance Basin in western Colorado.