Parker's Grows Portfolio With New Bluffton, S.C., Store
SAVANNAH, Ga. – The Parker's chain opened a new, state-of-the-art convenience store and gas station in Bluffton, S.C., this week. Located at 1286 Fording Island Road, near Highway 278, the new build offers discounted fuel and contains 4,000 square feet of retail space.
"We are the low-price leader and are committed to delivering exceptional customer service at all of our stores," said Greg Parker, president and CEO of The Parker Cos. "With our PumpPal program, we save customers up to 10 cents per gallon every day, keeping gas prices low throughout the Bluffton area." PumpPal allows customers who sign up for the chain's direct withdrawal debit program to receive fuel discounts through a loyalty card.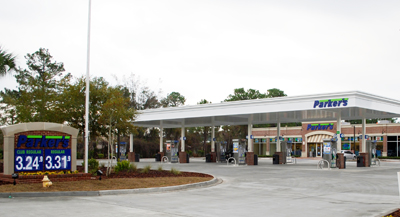 The new Parker's store also will participate in the chain's 1-Cent Wednesdays "Fueling the Community" program, which sets aside one cent of every gallon of gasoline sold as a donation to local schools on the first Wednesday of each month. In December, Parker's donated $2,500 to four Bluffton-area public schools.
In addition to the new store, Parker's operates three nearby locations in Beaufort County. The company plans to add stores in Hilton Head Island and Beaufort, S.C. Other counties slated for future expansion include Chatham, Liberty, Effingham, Bulloch and Jasper. The Savannah, Ga.-based retailer currently operates 27 stores in South Carolina and southeast Georgia.