Parker's Hires Veteran Chef & Restaurateur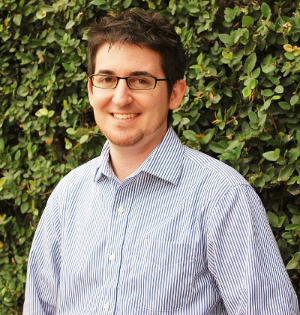 Steven Stempel
SAVANNAH, Ga. -- Parker's recently hired veteran restaurant owner and accomplished chef Steven Stempel as director of foodservice. In this position, he is responsible for culinary creative, branding development and oversight of all foodservice for the convenience store chain.
"Steve brings an insider's knowledge of the restaurant industry to his new position with our company," said Greg Parker, president and CEO of Parker's. "He's committed to developing fresh, delicious items from scratch and maintaining the high-quality foodservice our customers have come to expect from Parker's."
Stempel previously served as the owner and operator of the Downtown PourHouse, the MadHatter and Pioneer's Western Kitchen in Orlando, Fla. His restaurants have won numerous honors, including Best New Restaurant and Best Burger awards from Central Florida Magazine. Over the years, he also worked as the opening manager for Pizza Fusion and Kafe Kalik in Orlando.
Stempel is a graduate of Le Cordon Bleu in Orlando and has an extensive legacy of community involvement. In Orlando, he was an active volunteer for the Boys and Girls Club, New Hope for Kids and other community organizations. He is looking forward to becoming involved with various non-profit organizations in Savannah, where Parker's is headquartered.
Originally from Orlando, Stempel recently relocated to Pooler, Ga., with his wife Rebecca.
Parker's currently operates 31 c-stores in six counties throughout southeast Georgia and South Carolina. The company plans to open additional locations in Chatham, Liberty, Effingham, Bulloch, Long and Beaufort counties. Parker's is dedicated to exceeding customer expectations and being recognized throughout the region as the preeminent convenience store operation.