Parkland Fuel Makes Another Acquisition to Grow U.S. Presence
Get great content like this right in your inbox.
Subscribe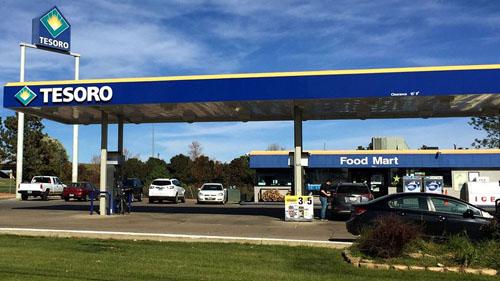 ALBERTA, Canada — Parkland Fuel Corp. inked its second deal in the United States in as many weeks.
The Canadian company reached an agreement to acquire all of the issued and outstanding equity interests of Missouri Valley Petroleum Inc. (MVP) and its affiliates.
The move for the petroleum products distributor with operations throughout North Dakota comes through Parkland's U.S.-based subsidiaries, Parkland USA.
Based in Mandan, N.D., MVP operates three bulk plant terminals co-located with cardlocks in Williston, Belfield, and Mandan, N.D., and owns and operates six convenience stores located in Mandan, Rugby and Bismarck, N.D. 
MVP also supplies 19 branded dealers across North Dakota and distributes approximately 84 million gallons of fuel and petroleum products annually.
"The MVP acquisition is a tuck-in acquisition for Parkland USA that brings a great asset base and team which will accelerate the growth of our North Dakota business. We are excited to welcome the MVP employees to the Parkland team," said Bob Espey, president and CEO of Parkland. 
The transaction is expected to close on or about Oct. 1, and will be funded with cash flows and capacity under Parkland's existing credit facility. It is subject to customary closing conditions.
"The MVP acquisition represents an opportunity for Parkland USA to grow within our existing footprint in North Dakota and expand our offering into the commercial fuel market. These business lines provide us with a strong organic growth opportunity that we do not address today through our existing retail and wholesale fuel operations in North Dakota," said Doug Haugh, president of Parkland USA. 
The deal comes two weeks after Parkland USA inked an agreement for Rhinehart Oil Co. Inc.
Based in American Fork, Utah, Rhinehart and its affiliates operate retail, commercial and lubricant businesses in Utah, Colorado, Wyoming and New Mexico. In total, it operates and supplies four cardlock facilities, nine retail sites, and markets and distributes fuels, lubricants and specialties through 10 distribution facilities. The company distributes approximately 72 million gallons of fuel and lubricants per year, as Convenience Store News previously reported.
Alberta-based Parkland services customers through three channels: retail, commercial and wholesale. Parkland optimizes its fuel supply across these three channels by operating the Parkland Burnaby Refinery, and leveraging a growing portfolio of supply relationships and storage infrastructure. Its retail banners include On the Run/Marché Express.