Partnership for a Healthier America Names McLane a Finalist for 2018 Partner of the Year
Get great content like this right in your inbox.
Subscribe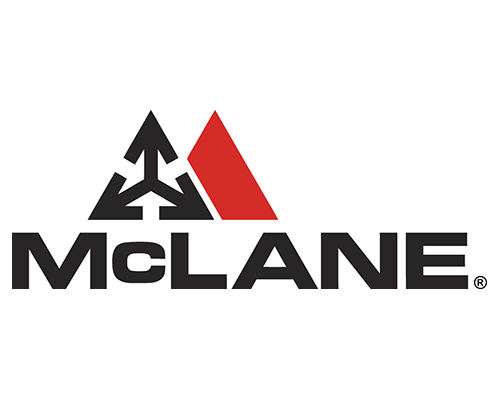 TEMPLE, Texas — McLane Co. Inc. is one of five finalist for the 2018 Partnership for a Healthy America (PHA) Partner of the Year Award.
PHA recognized the Partner of the Year Award finalists at its Innovating a Healthier Future Summit on May 2-4, 2018 in Washington, D.C. The winner will be announced at the 2018 Fit to Celebrate Gala on Sept. 27, also in Washington, D.C.
Nominees for the award are evaluated on the reach, innovation and positive impact of their work in populations disproportionately impacted by childhood obesity. They support PHA's mission to ensure that children and families have the opportunity to live healthier lives wherever they are. The nominees also create a ripple effect, inspiring others in their industry to take action and make "the healthy choice the easy choice" while executing successful partner-to-partner opportunities.

"We are honored to be chosen as a finalist for PHA's Partner of the Year Award for 2018. PHA's initiatives to help end childhood obesity are innovative yet accessible for parents and families, and McLane is delighted to spread the word to our teammates, our customers and consumers nationwide," said Tom Sicola, vice president of marketing at McLane.
McLane partnered with PHA on May 16, 2016 as the first grocery and foodservice supply chain distributor to do so. Its commitment to PHA includes a wide range of supply chain solutions that make it easier for stores to stock fresh produce, private label bottled water with the Drink Up logo and products that meet PHA's Healthier Food and Beverage Product Criteria.
In 2017, McLane distributed 1.325 billion pounds of fruits and vegetables to foodservice and grocery retailers, modernizing the system in which fresh produce is accessed by the average American citizen. McLane supplies retailers with fruit and vegetable point-of-sale kits at no charge. The materials are designed to encourage consumers to purchase fresh produce while shopping.
Through its subsidiary Consumer Value Products, McLane has created healthier new private label products that meet PHA's Healthier Food and Beverage Criteria or PHA's Healthier Recipe Criteria. The products are promoted to retailers and priced competitively, making it easier for the consumers to identify healthier choices. McLane also offers bundled discounts to retailers on a routine basis that align with seasonal themes.
McLane also makes healthier choices easier for its employees by offering free activity trackers, healthier catering options for corporate meetings and healthy lifestyle tips and recipes in its internal teammate magazine. As a Drink Up partner, McLane promotes Drink Up messaging to teammates with posters at water coolers and fountains at its headquarters, administrative offices and 80 distribution centers.
"As a finalist for PHA's prestigious Partner of the Year Award, we congratulate McLane Company on this recognition," said Blythe Thomas, chief marketing officer at Partnership for a Healthier America. "Delivering to nearly 110,000 convenience stores, mass merchants, drug stores, and chain restaurants across the country, this acknowledgement is a testament to their commitment to ensuring families have access to healthier options wherever they are."
Temple, Texas-based McLane is one of the largest supply chain service providers in the United States, offering grocery and foodservice supply chain solutions for convenience stores, mass merchants, drugstores and chain restaurants.