Peek-a-Booth: A NACS Show Expo Floor Preview
Get great content like this right in your inbox.
Subscribe
There's no business like trade show business. In the convenience arena, it comes with exciting new product and equipment launches, campaign unveilings, hot trends and flavorful tastings. To help NACS Show attendees traverse the expo floor, Convenience Store News presents this preview of exhibitor highlights across key categories.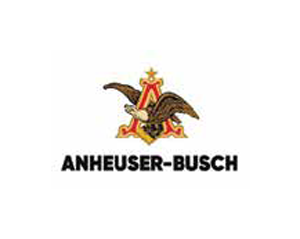 Anheuser-Busch, Booth 2629
Beer, Energy Drinks, Iced Tea
Anheuser-Busch (AB) is excited to share a variety of innovations with showgoers, from its successful launch of Michelob Ultra Pure Gold; to the first-of-its-kind collaboration between Budweiser and Jim Beam, which resulted in a new limited-edition brew, Budweiser Reserve Copper Lager; to its exciting new items in the flavored malt beverage arena, including Rita's and Natty Rush; to its continued advancements in packaging design and flavor profiles.
"We are proud to showcase a variety of innovation at NACS [Show] that highlights our dedication to leading the future of the beer category as a whole," said Alicia Cleary, director of industry relations for AB.
The company also will be unveiling a new booth design this year that Cleary said "highlights our passion as a team for our No. 1 goal: to lead future growth in the beer category and beyond. That's all I can give away for now." She hopes showgoers leave the event as excited about the future of the industry as AB is.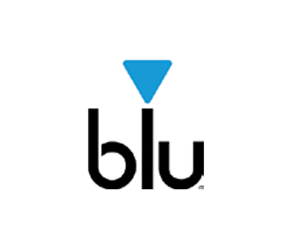 blu/Fontem Ventures, Booth 417
Cigarettes, Electronic Cigarettes, Other Tobacco Products
Fontem Ventures' blu brand will be showcasing the most recent extension of its myblu product line: myblu Intense Nicotine Salt Liquidpods. Located in a "Cool New Product" display at blu's booth, attendees will get an exclusive look at the brand's first pre-filled liquidpods that feature a proprietary blend of nicotine salt e-liquid.
blu will also announce a myblu Intense flavor line extension for the first time at the NACS Show, unveiling two additional flavors coming in February 2019. Additionally, it will reveal the Mint-sation myblu Intense Bundle Kit and the Tobacco myblu Intense Bundle Kit, both of which are slated for a February 2019 release.
For those new to the brand, blu will have its full portfolio on display, with supporting product education around each line. As an added bonus, attendees will have the opportunity to personalize their own myblu device and enter a daily prize giveaway.
The company says it will be celebrating the blu brand's legacy at the show. "blu has been around for 10 years, continually providing products that consumers have come to know, trust and love," according to a spokesperson. "Over the years, we've cultivated a product that truly appeals to every adult vape consumer and their varying preferences in flavor and usability. We now offer leading nicotine salt liquids with Pyrisalt, and we're continuing to add unique flavors and products to the blu brand to enhance the consumer journey."
According to blu, closed pod systems represent a rapidly growing segment of the U.S. vapor market today. Having recognized that consumers are increasingly gravitating toward pod-style devices, blu has been working diligently to maximize its offerings and ensure the brand can continue to provide options that truly satisfy adult vapers and smokers. It is also seeing an increased interest in nicotine salt e-liquids.
As an overall theme, blu is honoring the unsurpassed loyalty it believes it has received from consumers and retail partners along the way.
"We feel we have done a great job establishing a real emotional connection with our consumers, proudly consider ourselves a partner in profit to retailers, and plan to continue on this path for years to come," the spokesperson concluded.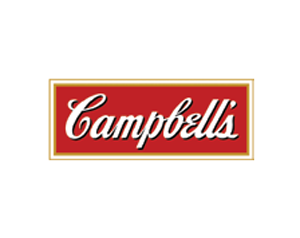 Campbell Soup Co., Booth 1163
Cookies, Salty Snacks, Edible Grocery, Energy Drinks, Juice/Juice Drinks
At its booth, Campbell will highlight V8+ Hydrate, a new plant-powered hydration line in Strawberry Cucumber, Orange Grapefruit and Coconut Watermelon varieties; along with Well Yes! Sipping Soups, available in five varieties and touted as "delicious, drinkable nutrition." The soup line is also said to be crafted with purposeful, non-GMO ingredients that provide "sip-able satisfaction" in two minutes.
New products being showcased will include Goldfish Epic Crunch, with a new "big kids' goldfish platform" launching Jan. 1, 2019; Pace Taco Complete kits, available in Mild and Jalapeno varieties, which consist of meat filling with corn, red peppers and black beans; and Prego Alfredo Sauce, which the company touts as "the perfect balance of fresh cream, garlic and Parmesan cheese."
Trend-wise, Campbell will be highlighting its functional beverages and Breakfast in Classroom (BIC) cooler shelf sets for consumer demand moments in beverages, and advising retailers on how to make spaces pop around the themes of "Personal Boost" and "Early Morning Routine."
The company also wants to help retailers amplify the snacking space in c-stores by understanding consumer demand moments, such as:
Convenient On-the-Go Health;
Simple Cravings; and
Family Treats.
"Dinner Tonight" meal solutions for the convenience store customer will be a booth highlight as well. Campbell will present solutions that are simple and combine two or three products. An example of this is Chicken Alfredo Bake, which can be made by combining Prego Alfredo Sauce, Swanson Canned Chicken and pasta.
The company's overall message/theme for the industry at the 2018 NACS Show is "Life in the Fast Lane: Convenient Solutions for Moments on the Go."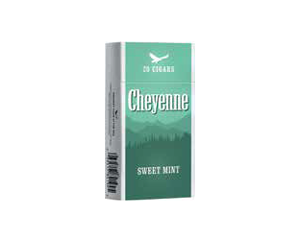 Cheyenne International, Booth 1739
Cigarettes, Other Tobacco Products
Cheyenne International will feature Cheyenne Sweet Mint Cigars at the show. This new addition "adds value to the brand lineup by creating a diverse taste profile for adult cigar consumers and adds incremental sales for retailers," noted Marketing Director Jessica Fratarcangelo.
Cheyenne currently offers a range of program options for retailers and will debut "some exciting opportunities in 2019," she said, encouraging retailers to inquire about these new opportunities during the NACS Show. The company revamped its corporate branding at the beginning of 2018 to reflect its four pillars of company excellence: Partnership, Quality, Compliance and Success. This new branding will be prominent at its booth.
As for trends, Fratarcangelo said even in the highly regulated world of tobacco, newness matters. "In the OTP [other tobacco products] category, we continually see the trend of offering something new and different to shake up the category," she said. "At Cheyenne, we've continued to innovate and offer something new to retailers over the past several years, and we don't plan to slow down any time soon."
The company's overall show theme is "Relax, we've got you covered, retailers."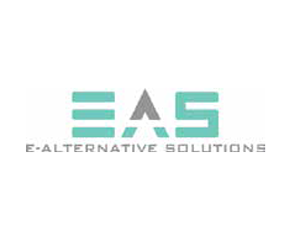 E-Alternative Solutions (EAS), Booth 2641
Other Tobacco Products, Tobacco Accessories
EAS, a sister company to Swisher International Inc., will expand its portfolio of closed-system vaping products at NACS Show 2018, where it will introduce Leap, an innovative, nicotine-salts-based vapor system that takes adult users beyond smoking. Leap features a sophisticated design, more powerful battery and higher capacity e-liquid pods than the leading competitor, according to the company.
"Leap is fashioned exclusively for adults who seek a satisfying vapor experience based on the latest vaping science," said Jacopo D'Alessandris, CEO and president of EAS. "Leap delivers nicotine more effectively using nicotine salts, features flavors that are distinctly developed for mature palates, and provides value that consumers seek."
The Leap Vapor with Nicotine Salts franchise includes both rechargeable and disposable models, each offering a wide range of e-liquid flavors and three nicotine levels (including 0%), so adult consumers can experience unique, customizable satisfaction.
EAS is also the exclusive distributor of the Cue Vapor System, a patented breakthrough in vaping innovation that in 2017 was recognized by Convenience Store News as a Best New Product in the Electronic Cigarette & Vapor Products category.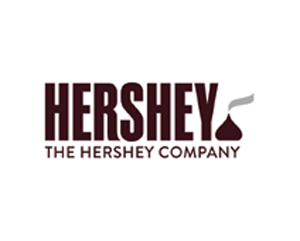 The Hershey Co., Booth 4205
Candy, Cookies, Salty Snacks
Hershey's Milk Chocolate Bar with Reese's Pieces, Reese's Outrageous, Hershey's Gold and Kit Kat Snack Mix are among the products The Hershey Co. will spotlight at the 2018 NACS Show. The new campaign, "Reese's Lovers," will also be a highlight, as will HersheySolutions.com.
In terms of trends, the company said it will reflect the digital relationships between consumers and brands this year, as well as sweet and salty flavor sales growth and queuing opportunities for c-store retailers.
"The Hershey Co. is a knowledge-focused company that leverages data-driven insights, iconic brands and innovative strategies to drive performance," the company stated.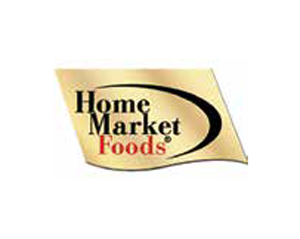 Home Market Foods, Booth 5055
Foodservice, Roller Grill, Food Equipment
Home Market Foods (HMF) has an entourage of foodservice items that will be on display at the NACS Show, including: Nashville Hot Chicken RollerBites, Fire Grilled Cheeseburger RollerBites, Mac & Cheese RollerBites, Spicy Asian Chicken RollerBites, Nacho Chicken RollerBites, Bahama Mama German Sausage, Cooked Perfect Chicken Fries (Original and Cajun), Cooked Perfect Fire Grilled Chicken Chunks, and Meal Builders, including Meatballs, Shaved Steak, Pulled Pork and Pulled Chicken.
The company also will spotlight Eisenberg Premium Franks and Sausages. HMF acquired the Eisenberg brand last October. Its booth will feature the Eisenberg Hot Dog Cart, serving Angus Beef Mini Franks and the new Gourmet To Go beef/pork frank.
Karen Slaby, company spokesperson, said current industry trends and emerging trends that will be reflected at the HMF booth are the desire for more protein and fewer carbs; the trend toward authentic ethnic offerings, including Asian, Mexican and German flavors; and the desire for more spicy and hot flavor profiles.
The company's overall theme at the show focuses on "premium quality, great taste and flavors that consumers crave," according to Slaby.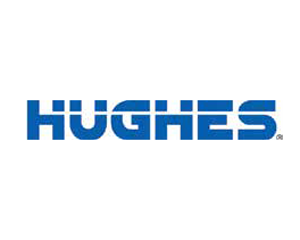 Hughes, Booth 6577
Technology
Reflecting the latest industry trends in technology — namely, the digitization of convenience stores, mobile payments and cloud applications optimization — Hughes will showcase the HR4860 Hughes Managed SD-WAN CPE, and the HT2000L Hughes Hybrid Satellite/LTE CPE, along with its overall secure connectivity services.
"Technology is dramatically disrupting the business of c-stores, Operators are struggling to both develop and successfully execute technology strategies at scale," a company spokesperson remarked. As a managed service provider that has engineered critical innovations, Hughes seeks to "simplify technology to provide the operator with a genuine competitive advantage."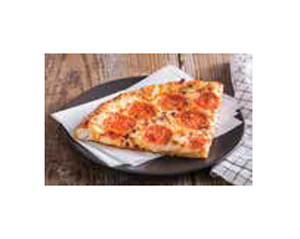 Hunt Brothers Pizza, Booth 4833
Foodservice, Pizza, Food Equipment
Hunt Brothers Pizza will be true to its core at NACS Show 2018.
"While we are always working on new products that appeal to our consumers, we know they love our core product of pepperoni pizza," a spokesperson relayed. "That said, we want all attendees to understand the importance we place on our most demanded and tastiest product, thus we will be handing out free pepperoni pizza."
The company's latest campaign, "Success Is Simple," is centered on its core belief of simplicity, which the supplier says has kept it growing for more than 25 years.
"As employee turnover continues to creep up at the store level, attendees will see how our operations are streamlined. The simplicity of our program makes it easy to train new employees," the spokesperson explained. "We have reduced our products to enhance efficiency for our customers, while aligning with the demands of our consumers. Our booth will showcase the elements of our program that have made us the No. 1 pizza brand in the c-store industry."
As a special treat, Hunt Brothers will have NASCAR driver Kevin Harvick's No. 4 Ford Mustang in its booth. By increasing visibility of the Hunt Brothers Pizza brand through national sponsorships, the company believes it is helping increase the reputation of and boost visits to convenience stores for prepared food options.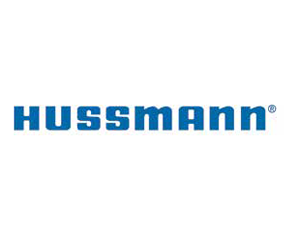 Hussmann Corp./ConvenienceWorks by Hussmann, Booth 5121
Food Equipment, Coolers, Cases, Counters, Refrigeration
Hussmann is excited to bring a large assortment of products to NACS Show 2018, including top-selling items and new core items for convenience stores. This includes new and innovative refrigerated cases, as well as pastry cases that can be utilized for both ambient and warm pastries.
One of the company's key messages is centered on how it can help retailers in all or some of the steps for a new store or remodel — store planning/design, equipment selection, consolidation, logistics and commissioning, and after-sales. Another key message is that Hussmann can be a retailer's total solution provider.
"Our cases are ideal for the growth and new offerings in foodservice," said a company spokesperson. "We continue to see the growth in healthy options, as well as increased snacking, in c-stores. We'll have merchandisers that are optimal for these growing trends."
Hussmann will host celebrity chef Amanda Freitag at its booth on Oct. 9. The Food Network star's book, "The Chef Next Door," simplifies cooking and ties into the trends Hussmann is seeing in c-stores surrounding healthy and indulgent.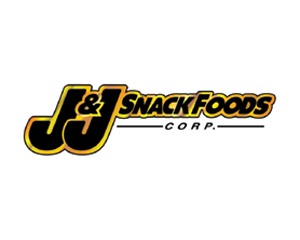 J&J Snack Foods, Booth 5048
Foodservice, Food Equipment, Bakery, Frozen Treats, Sandwiches
J&J Snack Foods' overall theme for the 2018 NACS Show is "craveably convenient snacking solutions." Therefore, the company will be highlighting convenient solutions for retailers, such as all-in-one case packs and individually wrapped snacking items.
The following food items will be showcased at the company's booth:
Pretzel Filler Soft Pretzels
Pretzel Filler Soft Pretzel Bites (Chipotle Cheddar, Salted Caramel, Beer Cheese)
Sour Patch Kids Frozen Novelties
California Churros Churro Bun
Assorted baked goods and bagels
Trend-wise, J&J Snack Foods says it has noticed an emphasis on foodservice, specifically, premium sandwiches, expanded snacking and a multitude of grab-and-go options — all of which can be spotted at its booth.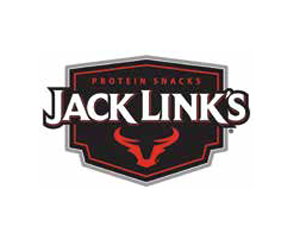 Jack Link's Protein Snacks, Booth 4229
Alternative Snacks, Salty Snacks, Meat Snacks
Jack Link's 2019 innovations will be on display at its booth, including Jack Link's Beef Steak Bites and Jack Link's Smoked Beef Sausages, as well as a new Herb Roasted Turkey variety in its Lorissa's Kitchen line. Its overall message is centered on meaningful innovation that drives category growth, according to a company spokesperson.
The company plans to launch a new campaign in February 2019 with messaging that will focus on its product portfolio and how it is meeting consumer needs across a variety of expanded occasions, including:
Portability;
Handheld snacking;
Convenience; and
Healthy, great-tasting food.
Jack Link's will also promote its 2018 innovations, Cold Crafted and Steak Bars.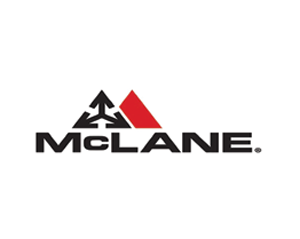 McLane Co. Inc., Booth 2815
Foodservice, Candy, Snacks
McLane is eager to unveil a new 80-foot by 50-foot booth at this year's NACS Show.
"The booth is a destination experience with an expansive environment that allows attendees to experience three important pillars of our business: McLane Kitchen, our foodservice- at-retail offering; Consumer Value Products (CVP), our control label subsidiary; and McLane Technology," said a company spokesperson. "These pillars are fundamental for empowering our customers to buy better, sell smarter and profit more."
At the show, McLane is unveiling a new proprietary pizza program, Fly Guys Pizza, which is a collaboration between McLane Kitchen and CVP. Made with premium toppings on a self-rising crust, Fly Guys Pizza arrives frozen and fully packaged for retailers to serve hot by the slice or by the whole pie. The 12-inch pizzas also can be merchandised for retail sale in the frozen section for consumers to bake at home. Fly Guys Pizza branded packaging includes pizza boxes, slice trays, equipment ranging from pizza ovens to serving utensils, and signage such as posters, menuboards and banners.
CVP on its own is launching new products for Beau Dacious, its line of pet products, including leashes and food/water bowls. In addition, assorted fruit snacks and dinosaur fruit snacks are being introduced under its Yum- Bees brand. CVP products are available to both McLane customers and non-McLane customers.
In the technology space, McLane will be showcasing its newest tech offerings, particularly the launch of the Mobile Virtual Trade Show (VTS), a new ordering application for convenience store retailers. Mobile VTS allows operators to place orders using any Apple or Android smart device. With a convenient scrolling feature, detailed product listings, easy-to-order summaries and new items added weekly, Mobile VTS is designed to be a simple, handy and money-saving ordering solution. The items presented each week will be part of the best deals offered to the retail community.
Franchisees and independents who have limited or no IT resources, or those who don't have or want to use a computer, are expected users of the Mobile VTS solution. Supplier community members can also use the application to introduce new items, make site visits, or correct issues at the store level.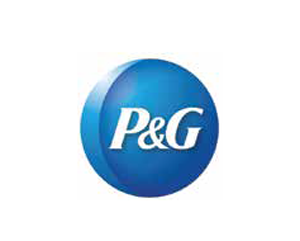 Procter & Gamble, Booth 3083
Health & Beauty Care, Non-Edible Grocery
"We are noticing an industry trend toward scents that raise the curiosity level of the male consumer," said Dena Hawkins, convenience channel leader at Procter & Gamble. "Therefore, we are showcasing our new Platinum Ice and Old Spice Febreze Car vent clips in the Cool New Products area [of the show] and in our booth. These scents allow for the manly desire to 'Rid the Stink.'"
In addition to showing off its new campaign around the Febreze Car Male Scents, Procter & Gamble will also be touting a NOSTNK license plate that signifies that "what happens in cars, stinks in cars and what better way to 'stop the stink' than with a Febreze Car vent clip," explained Hawkins.
Other new health and beauty care and non-edible grocery items tailored for c-stores that can be found at the Procter & Gamble booth include Tide Antibacterial Spray, Tide Pods (9-count) and Gain Flings (9-count).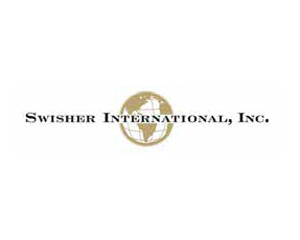 Swisher International Inc., Booth 2641
Other Tobacco Products, Cigars, Smokeless, Tobacco Accessories
Swisher International will show off Starr Loose Leaf Chewing Tobacco, which incorporates the colors of America, and Hempire 100% Hemp Rolling Papers. Swisher Sweets limited edition Coco Blue Cigarillos will be another highlight, combining the flavors of tangy blueberry and creamy coconut, available for a limited time at 99 cents.
Along with touting new products, the company is emphasizing its space planning program. Certified Swisher International category managers will be on hand to help retailers turn industry insights into winning strategies.
"Swisher has taken on a new challenge of bringing space management capabilities to our customers, again adding another layer to our category management portfolio," a company spokesperson shared. "Our team members have the ability to build OTP sets both remotely and in-person. Our Space Planning team, using best-in-class software, will use multiple sources of data, including MSAi, store-level scan data and other syndicated data points, to build sets that represent retailer strategy, current trends and local consumer demand."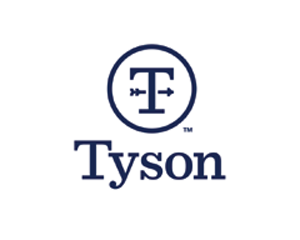 Tyson Convenience, Booth 5333
Foodservice, Food Equipment
Tyson Convenience is bringing its most recent product introductions to the NACS Show: Jimmy Dean Stuffed Hash Browns (three varieties), the BIG AZ KICK AZ Croissant Sandwich, Tyson Red Label bone-in and boneless wings, Hillshire Snacking Uncured Pepperoni, Jimmy Dean Simple Scrambles and Jimmy Dean Protein Packs. Plus, new varieties of Hillshire smoked sausage for the roller grill will be highlighted.
All-day snacking is a big focus for Tyson Convenience right now, in addition to handheld sandwiches, breakfast to go, and spicy, hot items for the roller grill, according to Nancy Todys, director of C-Store and Vending Channel Development.
"Tyson Convenience delivers the brands that consumers know and trust, with turnkey solutions to help the retailer build their foodservice business," she said.
On the service side, Tyson Convenience has a new partner program for c-store retailers. Details on this program will be announced at the show.