People on the Move: Casey's General Stores, Growth Energy, Insite AI & The Spinx Co.
Get great content like this right in your inbox.
Subscribe
NATIONAL REPORT — Retailers, wholesalers and suppliers in the convenience store industry are only as good as their management teams and employees. In this special roundup, Convenience Store News runs down the most recent executive changes at the top in the industry.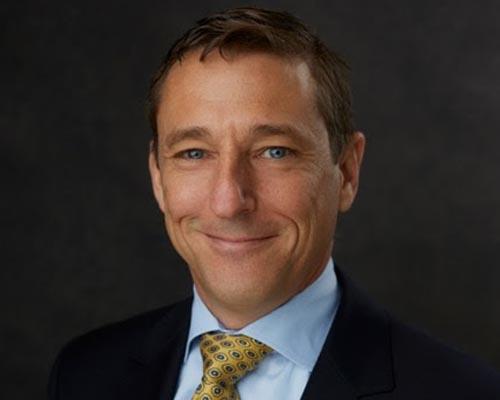 Casey's General Stores Inc.
Jay Soupene, senior vice president of operations at Casey's General Stores Inc., joined the Hope For The Warriors board of directors.
Soupene is a retired Army lieutenant colonel. He attended the U.S. Military Academy at West Point, N.Y., and was commissioned in 1991 as a second lieutenant in the Field Artillery. As a field artillery officer, he served in a multitude of leadership positions during two deployments to Iraq and with humanitarian assistance in New Orleans in the wake of Hurricane Katrina.
After 20 years of service, Soupene retired from the military and began his civilian career with Casey's General Stores in 2011. His military awards include the Bronze Star (1OLC) and the Meritorious Service Medal (3OLC). 
"I am truly honored to have this opportunity to serve our veterans as part of the Hope For The Warriors team," said Soupene. "This is an amazing organization, fully committed to our post-9/11 service members and their families."
Convenience Distribution Association
The Convenience Distribution Association (CDA) promoted Angie Simonetti to executive vice president and Alex Swaim to senior director of technology and communications.
"The promotions of Alex and Angie align with the strategic plan to position the association for long-term continued success in the convenience distribution industry. We are committed to building an enduring association, and I couldn't be more encouraged than to announce these promotions," said Kimberly Bolin, CDA president and CEO. "Their expertise will contribute to CDA's future as we work every day to stay relevant for our members and the future of the industry."
In addition, CDA hired Kimberly Kissel as director of education. She will coordinate the association's education foundation, all educational aspects, including in person sessions at annual events and online, and assist in various aspects of event planning, preparation and delivery.
She comes to CDA with more than 17 years of association and society experience, most recently serving as director of education for the Foodservice Consultants Society International, The Americas Division.
FUELIowa
The FUELIowa board of directors elected Ronald N. Langston as president and CEO, effective Jan. 20. He succeeds Dawn Carlson, who previously announced plans to leave the association in February 2020.
In addition to his association executive duties, Langston will assume President and CEO responsibilities for HealthAlliance Benefit Plan, a Multiple Employer Welfare Association (MEWA) operated by FUELIowa that provides benefits services to member companies. He also will serve on the board of directors for RINAlliance, a for-profit company owned by FUELIowa that helps member and non-member clients from across the nation manage RIN economics and profits under the Renewable Fuel Standard.
Langston returns to Iowa from Washington, D.C., where he has been working as a senior consultant and director of Small and Medium Enterprises with The Stevenson Group, as well as principal consultant for Langston Global Enterprises LLC.
Carlson led the organization for 17 years. She began her career with the association in 1995 and was named president and CEO in 2003. Four years later, she helped create RINAlliance.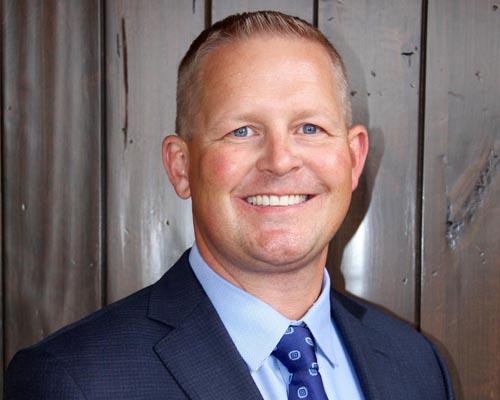 Growth Energy
Growth Energy elected Dan Sanders as the association's new chairman of the board of directors. Sanders is the vice president of Front Range Energy.
As chairman, Sanders succeeds Jeff Broin, CEO of POET LLC, who held the position since the association's inception in 2008 and through the successful campaign to achieve year-round E15, the original goal on which the association was founded.
Sanders previously served as vice chair of the board, which will now be filled by Mitch Miller. He currently serves as the CEO and managing director for Carbon Green BioEnergy LLC, and is the president of Iroquois Bio-Energy Co. LLC and managing partner of NUVU Fuels.
Insite AI
Insite AI today appointed Ned Bardic CEO effective immediately. His responsibilities will include sales and marketing, product development, human resources, finance and operations.
Bardic comes to Insite AI from Symphony RetailAI, where he led the development of a CPG Enterprise Solutions team that grew into a multimillion-dollar profit center in less than 18 months with clients such as MillerCoors, Tyson Foods, PepsiCo, Nestlé, Mars Global and Johnson & Johnson.
Prior to that, he was responsible for all sales initiatives, innovation, strategic platforms and partnerships, new product development, market research and custom media for EnsembleIQ, parent company of Convenience Store News.
Kar's Nuts
Kar's Nuts appointed Victor Mehren as CEO. Nick Nicolay, Kar's Nuts president and CEO since 1995, will remain actively involved in the company as its chairman.
Before joining Kar's Nuts, Mehren spent 17 years at Mars Wrigley Confectionary, where he most recently served as the chief operating officer, U.S., and was responsible for operations and integration of the newly merged Mars and Wrigley business units. He previously served as general manager of Wrigley, general manager of Mars Ice Cream & Substantial Snacks and general manager of Mars Chocolate Canada.
Novum
Novum named David Jennings executive vice president, Novum, USA. He brings more than 30 years of experience in the food retail and foodservice equipment industry to the position.
Jennings joined NOVUM from Commercial Refrigerator Door . a division of the Hussmann Corp., where he served most recently as executive vice president. Prior positions include executive sales and marketing positions with the Manitowoc Corp. and the Middleby Corp.
Rich Products
Effective Jan. 1, long-time CEO Bill Gisel became executive vice chair of Rich Holdings Inc., the holding company for all Rich family business enterprises, including food, logistics, sports, travel, dining and theatre. With that move, Rich Products President and Chief Operating Officer (COO) Richard Ferranti succeeded Gisel as the company's new CEO.
Gisel joined Rich's in 1982 as the company's first general counsel. During his tenure, he's served in a variety of leadership roles, including spearheading the company's international expansion and ultimate transformation into a global entity. In 1996, he became president and COO and was named CEO in 2006.
Ferranti joined the company in 1986. Early in his tenure, he worked in a series of sales and marketing roles. In 1997, he became president of the company's International Business Group, and then president of its North America Business Group, before his promotion to COO in 2012. He became president in April 2018.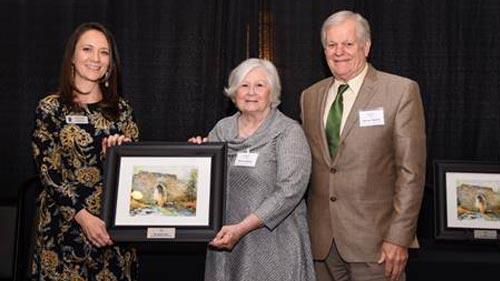 The Spinx Co.
The Association of Fundraising Professionals awarded Stewart Spinks, founder of The Spinx Co., and his wife Martha, the "Individual Philanthropist of the Year" on National Philanthropy Day on Nov. 15.
"We are so honored to accept the award for Individual Philanthropist of the Year," Stewart Spinks said. "Being a good neighbor and supporting the communities that help support us is extremely important to my family and the Spinx Co."
Stewart Spinks is involved in a variety of philanthropic organizations including the American Cancer Society, FAVOR Greenville, and the March of Dimes.  He also founded his own charitable organization, The Spinks Family Foundation, which focuses on growing healthy kids by partnering with programs that focus on improving health, education, wellness, and moral growth for the children of South Carolina.