03/22/2021
People on the Move: CITGO, Alto-Shaam, Growth Energy, Love's, NATSO & Parker's
NATIONAL REPORT — Retailers, wholesalers and suppliers in the convenience store industry are only as good as their management teams and employees. In this special roundup, Convenience Store News runs down the most recent executive changes at the top in the industry. 
Alto-Shaam
Alto-Shaam hired John Ulrich as vice president of National Accounts. In his new position, Ulrich is responsible for the strategic development and tactical execution of Alto-Shaam's targeted regional and national chain and multi-unit account growth.
Additionally, he will focus on delivering growth through selling the existing portfolio and supporting the chain requirements for customization of Alto-Shaam products in conjunction with product management, engineering and marketing.  
Prior to joining Alto-Shaam, he worked as vice president of Key Accounts for Rational. As an active industry leader, he continues to serve on committees for the Society for Hospitality and Foodservice Management and the North American Association of Food Equipment Manufacturers
Alto-Shaam also appointed two experienced business development managers to assume newly created United States regional positions.
Bill Rodgers was promoted to manager of Regional Key Accounts, East, and Ryan Hansen was promoted to manage the Central region. In their new roles, Hansen and Rodgers will identify, develop and manage sales relationships with key accounts in their respective regions. 
Rodgers has more than 20 years of experience in sales, and previously worked as Alto-Shaam's government sales manager and business development manager – Northeast. He will continue to support government accounts in his new role. Hansen joined the company in 2018 and also served as business development manager.
CITGO Petroleum Corp.
The CITGO Petroleum Corp. board of directors named Jose R. Pocaterra to the board, replacing Edgar Rincon who remains CITGO's chief operating officer and executive vice president.
Pocaterra has held several positions in financial and planning for Sincrudos de Oriente (SINCOR), a joint venture between Petróleos de Venezuela, TOTAL and EQUINOR for the extra-heavy oil development operations in the Orinoco Belt in Venezuela, initially at the Upgraded Division and then in the corporate offices in charge of the Budget and Financial Control area.
He also has held managerial positions in the manufacturing sector in other private companies.
Growth Energy
Dave Vander Griend returned to Growth Energy's board of directors.
Vander Griend, a co-founder of Growth Energy, is the CEO of ICM, a current Growth Energy member that provides innovative technologies, solutions, and services to sustain agriculture and to advance renewable energy, including ethanol. He is also the president of Urban Air Initiative.
Vander Griend grew up on a farm in Iowa and learned early on how farming affects both rural communities and the global economy. After working in the ethanol industry since the 1970s, he and his brother Dennis founded ICM in 1995 with the goal of advancing renewable energy using efficient, streamlined methods that sustain agriculture and reduce waste.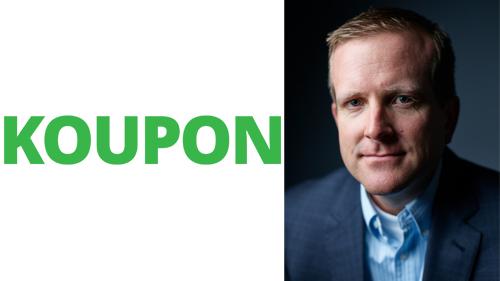 Koupon
Gregg Augustine joined Koupon as executive vice president, Strategic Partnerships and Business Development. As a veteran in the tobacco and c-store space, Augustine will play a key leadership role in developing the next phase of the company's growth as it expands its offering into the age-restricted categories.
Augustine joins Koupon from The Altria Group Inc. While there, he held various executive roles, including director of Trade Marketing, vice president, Region Sales, and vice president of Sales Strategy/Support. Most recently, he worked as a consultant providing sales and business development consulting services for convenience retailers, convenience distributors, logistics companies and a variety of consumer packaged goods manufacturers in the food, general merchandise, tobacco and CBD categories.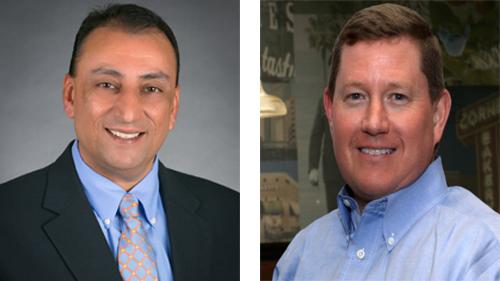 Love's Travel Stops & Country Stores
Love's Travel Stops & Country Stores promoted Roger Ahuja to executive vice president of Operations and Gary Price to executive vice president of Truck Care.
Ahuja has been with Love's since 1994 and previously served as vice president of Operations for North America – West. Ahuja started as a store manager and served in several positions before his current role. 
Price has been with Love's since 2016 and previously served as vice president of Operations for North America – East. He came to Love's with extensive restaurant and travel stop industry experience. Price will also oversee Love's Tire Retread and Distribution Center network which has six locations across the country and plans to expand in 2021.
The promotions followed the retirement of Kevin Asbury, executive vice president of Operations, and Tom Edwards, executive vice president of Truck Care.
Motion Technology Inc.
Motion Technology Inc. (MTI), promoted Kathy R. Smith to president. She joined MTI in 2008 in a sales management position and quickly rose to supervisory and management positions including vice president of Sales and Marketing.
As the economy shifted due to the pandemic, Smith helped MTI navigate through the many changes experienced by our industry to continue a successful course. She benefits from more than 30 years of experience in both manufacturing and marketing.
NATSO
NATSO named Robert Bolduc, CEO of Pride Stores, as its chairman-elect.
Bolduc will begin serving a one-year term as chairman of the board in January 2022. He will succeed Delia Moon Meier, senior vice president, Iowa 80 Group and Cat Scale Co., when her term expires at the end of 2021.
Bolduc has been an active member of NATSO since 1997 and has served several terms on the NATSO board of directors during his tenure with the organization. He founded the Pride C-store and Truckstop chain in 1972 in Springfield, Mass. Today, the chain has 32 stores and three truckstops in Massachusetts and Connecticut.
Additionally, the NATSO board of directors appointed Andy Richard, CEO of Sapp Bros. Inc., as an at-large director and Adam Harrel, channel manager-Truckstop/Government/Intermodal, of Bridgestone Commercial Solutions, as an allied director.
Rounding out NATSO's executive committee are Bob Wollenman, Deluxe Truck Stop, past chair; Jimmy Haslam, Pilot Co., secretary/treasurer; and Lisa Mullings, NATSO president and CEO.
The National Confectioners Association
Paul Chibe, president and CEO of Ferrero North America, will assume the role of chairman of the National Confectioners Association (NCA) board of trustees for a two-year term. Chibe most recently served as vice chairman and will take over for departing NCA board chairman Kirk Vashaw, chairman and CEO of Spangler Candy Co.
Chibe has 30 years of experience within the confectionery and consumer products industries. As president and CEO of Ferrero North America, he is responsible for Ferrero's brands and business in the United States, Canada, and the Caribbean and has overseen Ferrero's category growth through innovations and expansion of the company's offerings and presence in the region.
Prior to Ferrero, Chibe was U.S. chief marketing officer for Anheuser-Busch InBev where he created the Budweiser Made in America concert series and launched the Bud Light Platinum and Rita brands. He also spent more than 10 years at Wrigley in senior marketing roles for its gum and mints brands. He started his career at Leaf Inc., a confectionery company that was acquired by The Hershey Co. during his tenure.
In addition to Chibe's appointment, Barry Rosenbaum, president of Nassau Candy Distributors, is assuming the role of vice chairman of the NCA board. Six industry representatives will join the board:
Sarah Atkinson, Atkinson Candy Co.

Lisa Brasher, Jelly Belly Candy Co. 

John Brooks, Jr., Adams & Brooks

Julia Birnn Fields, Birnn Chocolates of Vermont

Troy Parris Pearley, Divine Chocolate

Rachel Sweet, Sweet Candy Co.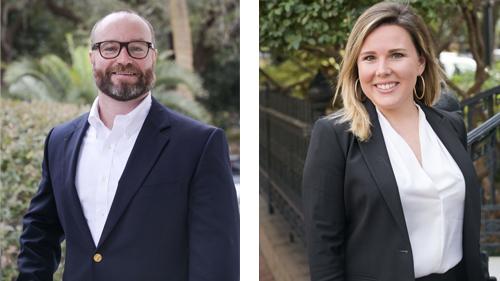 Parker's
Parker's recently hired two new team members, H.L. Scottie Hendrix II as commercial real estate counsel and Sarah Sullivan as financial services manager.
In his new role, Hendrix leads the company's commercial real estate division, manages all aspects of commercial real estate transactions and supports Parker's General Counsel Blake L. Greco, Esq. Prior to joining Parker's, he practiced law at two Savannah, Ga., firms, served as a realty specialist for the U.S. Army Corps of Engineers and negotiated the purchase, sale and lease of Norfolk Southern Railway Co.'s property interests in Georgia, New York and Pennsylvania.
Sullivan joins Parker's after serving as executive assistant at Ele and the Chef Restaurant Group in Savannah, where she provided administrative and management support to 11 restaurants and their managers. She brings five years of experience in financial reporting, bank reconciliation, accounts receivable, accounts payable and payroll administration to her new position, and previously worked at Stein Accounting and Potter Construction in Savannah.
S. Abraham & Sons Inc.
S. Abraham & Sons Inc. (SAS), a subsidiary of Imperial Trading Co., promoted Marie Wise to vice president, Marketing.
Wise joined SAS in 2008 beginning her career in customer service. From there she joined the sales department as sales assistant and was promoted to sales administrator. After her time in sales, Wise moved to the marketing department holding various positions as a buyer, a category manager and, in 2018, she was promoted to director of marketing.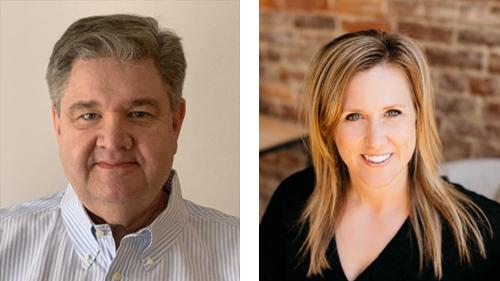 StrasGlobal
StrasGlobal added two industry leaders to the Resources for Retailers team. Bill Reilly joined the company as Resources for Retailers director of membership programs, and Jessica Williams joined as Resources for Retailers director of content.
Reilly brings with him extensive convenience and hospitality experience from his marketing and innovation leadership roles at GPM Investments Inc., The Spinx Co., Sheetz, EuroDisney, Disneyworld and Marriott. He currently runs his own consulting company.
Prior to founding the convenience and restaurant consultancy Food Forward Thinking LLC, Williams led fresh food product development and quality assurance at Thorntons, as well as U.S. and global food and equipment innovation with Yum! Brands/KFC.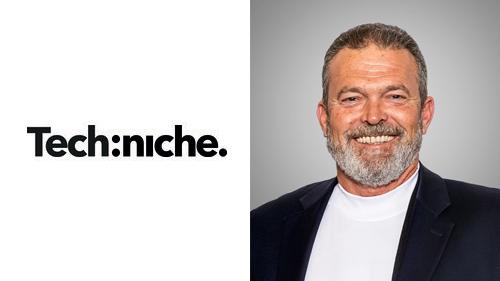 Techniche
Techniche appointed Steve Brady as head of sales, Americas. He will lead the North America business development team in helping customers in the convenience, petroleum and wider retail industries drive down maintenance costs and optimize network infrastructure with Techniche's maintenance management and network monitoring solutions.  
The new Head of Sales role strengthens Techniche's position in the North American market and demonstrates their focus and commitment in servicing new and existing customers across the region, including Parkland Corp., Global Partners LP, BP, CVS and Walmart.  
Brady has had more than 30 years of sales and marketing leadership experience and managed teams that supported more than $30 billion in annual sales. He also developed and maintained exceptional relations in the convenience and fuel retailing sector. He was inducted into the Convenience Store News Supplier Hall of Fame in 2014.