07/19/2021
People on the Move: CITGO, Foxtrot, Loop Neighborhood Markets, Paytronix & StrasGlobal
Eby-Brown, Growth Energy, IRI, ITG Brands, Kretek International, National Convenience Distributors and SMSB Consulting Group also make personnel moves.
NATIONAL REPORT — Retailers, wholesalers and suppliers in the convenience store industry are only as good as their management teams and employees. In this special roundup, Convenience Store News runs down the most recent executive changes at the top in the industry. 
CITGO Petroleum Corp.
CITGO appointed Steven Scarpino as the company's new chief compliance & ethics officer, overseeing all facets of the company's existing compliance and ethics program. This position was previously part of the responsibilities of Jack Lynch, the company's vice president, Legal and Government Affairs.
Scarpino comes to CITGO from BP, where he served as director, Ethics and Compliance, Global Programs from 2009 to 2021. Prior to BP, he held roles at NCR Corp., AT&T GIS, and Greyhound Lines Inc.  
Eby-Brown LLC
Paul Young joined Eby-Brown LLC, a division of Performance Food Group, as a corporate chef. Trained at Le Cordon Bleu Culinary Academy, and a featured finalist on Food Network's show "The Next Food Network Star-Season 6," Young brings with him culinary expertise and more than 20 years foodservice experience. He has worked on teams at Reinhart Foodservice and Kilcoy Global Foods, as well as in variety of culinary positions with Chicago-area restaurants.
He hosted the show "Stove Tots" on FYI network and is published in the "Next Food Network Star Cookbook," produced by Food Network.
Most recently, Young served as an area manager with Performance Food Group, working hand-in-hand with customers and vendors to develop new menus, sample new products, and bring innovative items to local markets to meet customer needs.
Foxtrot
Foxtrot expanded its private label arm with the addition of two senior hires. Mitch Madoff joined as senior vice president of Private Label and Supply Chain and Tae Strain joined as corporate executive chef.
Madoff comes to Foxtrot with an expansive knowledge of the private label space, having previously worked at Whole Foods Market for the past 20 years. As vice president of Exclusive Brands, he managed some of the most well-known and profitable brands for the company. A long-time food industry veteran and a graduate of the Culinary Institute of America, he brings a culinary eye to his new role which will be leading the growth of the company's private label division.
This summer, with Madoff at the helm, Foxtrot will launch its own line of ice creams. 
As corporate executive chef, Strain will lead the recipe development of private label items and that of "Meals by Foxtrot," a menu of grab-and-go breakfast, lunch, dinner and snack offerings. Strain brings more than 15 years of diverse cooking experience in James Beard award-winning and Michelin recognized restaurants.
Growth Energy
Michael Lorenz joined Growth Energy as senior vice president of Market Development.
Lorenz brings extensive knowledge of petroleum refining, international oil trading and supply and wholesale and retail gasoline/diesel marketing to the company. Most recently, he served more than 20 years as executive vice president, Petroleum Supply, for Sheetz Inc. where he oversaw the fuel supply for 600 stores in six states and initiated the company's first renewable and alternative fuels program.
He previously held positions at ExxonMobil and Mobil Oil Corp., including two stints abroad in the Netherlands and England.
IRI
Kirk Perry took the lead as president and CEO of IRI. The former president of Google's Global Client & Agency Solutions also took a seat on IRI's board of directors. Perry succeeded Andrew Appel, who has successfully led a transformation of IRI for nearly a decade. Appel will remain an advisor to the company and member of the board.
Perry joins IRI from Google, where he has served in his most recent role since 2013. In that role, he was responsible for driving Google's global revenue with the world's largest advertisers and advertising agencies, helping the company's biggest global partners grow their businesses more effectively and efficiently.
Prior to joining Google, Perry spent more than two decades at Procter & Gamble (P&G) in leadership and marketing roles, including most recently as president of P&G Global Family Care. He also served as vice president of P&G U.S. Operations and North America Marketing.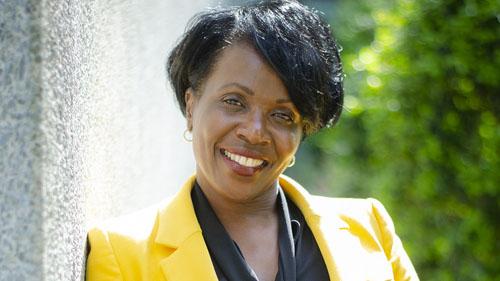 ITG Brands
ITG Brands, a member of the Imperial Brands PLC family, named Kim Reed as president and CEO effective June 1. In her role, Reed will oversee all U.S. employees and operations, reporting to Dominic Brisby, division director Americas, Africa, Asia, Australasia for Imperial Brands. Reed succeeds Oliver Kutz, who will assume the role of cluster general manager, Central Europe and Ukraine for Imperial Brands as part of a planned transition.
Reed has served as a member of the ITG Brands leadership team for two years in her capacity as executive vice president of Sales. During her tenure, Reed has consistently delivered exceptional results, including establishing ITG Brands as a market leader in sales of factory manufactured cigarettes and mass market cigars while leading a sales organization of more than 1,000 employees responsible for $3 billion in net revenue.
Prior to joining ITG Brands, Reed led several large sales organizations for major consumer brands. She held various positions at the Kellogg Co. culminating in a role as general manager of U.S. Sales and served in numerous roles at the Pepsi Bottling Group over the course of more than 17 years. Reed also serves as the chair of the Manufacturer's Convenience Distributor Association and a member of the Executive Leadership Council, and previously served as a member of the board of CALIBR. She has been recognized as a 2021 top woman in convenience by Convenience Store News and twice as a top woman executive by Progressive Grocer, a sister publication of CSNews.
Kretek International Inc.
Chief Sales Officer Patrick Hurd departed Kretek International Inc. after two decades with the company. He exits the company to rejoin his family in Canada.
Hurd originally joined Kretek in November 2000, while launching its Canadian subsidiary, Kretek Canada. Under his leadership as general manager, Kretek Canada experienced extensive growth for 11 years before he moved to the United States in June 2011 to launch Kretek International's Ventura Cigar Co. as its general manager. 
He was promoted to vice president sales in 2013 and to chief sales officer in 2017.  
Kretek also made a series of senior management promotions. Jason Carignan, chief marketing officer of Kretek, becomes president of Phillips & King International and TMG International. His new role will involve the strategic expansion and digital transformation of the Phillips & King and TMG businesses to serve the evolving needs of independent retailers across the country.
Carignan joined the company in 2014. Most recently, Carignan served as president of Dryft Sciences LLC, a Kretek subsidiary, until the company's sale to Modoral Brands Inc. in November.
Additionally, Albert Jose, director of Kretek Marketing, has been promoted to senior vice president of Sales & Marketing for Kretek. He joined Kretek in 2012, when he began as a brand manager.
Loop Neighborhood Markets
Jonathan Louie joined Loop Neighborhood Markets as chief financial officer (CFO). Before joining Loop, Louie worked as the senior director of finance at Palecek, a large furniture wholesaler, in Richmond, Calif. Prior to that, he was the CFO of California Closet Co., where he was responsible for financial and strategic planning, acquisitions and working capital management.
National Convenience Distributors
National Convenience Distributors (NCD) named Jeff Allen as its CEO. Edward Berro will continue as chairman of the board. The company also named Paul Murphy as chief operating officer.
Allen, formerly an NCD divisional president, joined the company in March 2020 when his business, Allen Brothers Wholesale Distribution, merged with NCD. Jeff was the third generation president at Allen Brothers.
Murphy joined NCD in 2016 and previously served as executive vice president of Business Development. Prior to that role, he held various senior positions at The Altria Group.
Paytronix Systems Inc.
Paytronix Systems Inc. named Kristin Lynch director of Restaurant Insights. In her new role, Lynch will oversee restaurant brands' engagement with Paytronix Data Insights.   
As director of Restaurant Insights, Lynch will lead a team of strategists and marketing specialists for more than 40 restaurant clients, including Jimmy Johns, Uno's, Potbelly, Checkers and Rally's, Caribou Coffee, Qdoba, Papa Murphy's, and California Pizza Kitchen.
Prior to joining Paytronix, she spent more than 20 years leading marketing for large consumer packaged goods and retail brands, such as 9Lives Cat Food, Kleenex Facial Tissue, Craftsman Tools, Pyrex, Thorntons, and Round Table Pizza.
In addition, Charles R. Gray joined Paytronix as chief revenue officer. Reporting to CEO Andrew Robbins, Gray will lead Paytronix global sales, partnership, and channel strategy.
Gray joins Paytronix from NCR Corp., where he served as general manager of its Restaurant as a Service Group.
Under Gray's leadership, his teams will focus on growing the Paytronix partner ecosystem, expanding the company's international market, and building on its established leadership position in the United States.
SMSB Consulting Group
SMSB Consulting Group, a provider of space planning services, digital product content, technology solutions, and category management/business intelligence reporting, appointed Blaine Ross as Chief Strategic Growth Officer. He will oversee business expansion for SMSB leading the sales and marketing teams along with partnership opportunities.
Ross previously served as president and chief revenue officer for the Category Management Association, serving the association and its members for seven years after helping establish industry standards and a global certification process for category management. He also previously held senior leadership roles with The Nielsen Co., Spectra Marketing, Proscape Technologies, Logistics Data Systems, and Quaker Oats.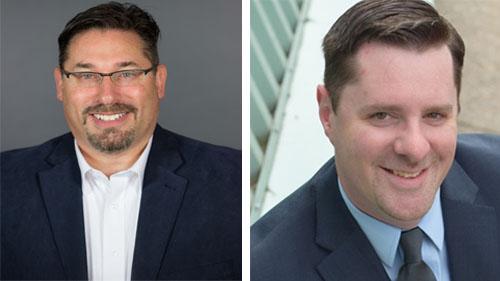 StrasGlobal
StrasGlobal welcomed Derek Abitz and Steve Morris to the company in the first half of 2021. Abitz joined StrasGlobal in January as vice president of Brand, Marketing and Innovation and Morris followed in February  as vice president of Retail Operations. 
Abitz spent 20 years as part of BP's U.S. and Global marketing teams and more recently, six years as director of Innovation and New Business Incubation at U.S. Cellular. At BP, he led the U.S. innovation and offer development efforts, re-imagined BP's food and beverage program, with Wild Bean Café and provided category and merchandising leadership for more than 800 BP convenience stores. Between his time at BP and U.S. Cellular, he served as Irving Oil's vice president of Retail Marketing. 
Morris comes to StrasGlobal with 25 years of c-store experience with Speedway and SuperAmerica where his range of responsibilities included strategic planning and analysis, budgeting, operations management, maintenance and construction, marketing and merchandising, advertising, strategic partnerships, and project management. Most recently he was Speedway's region manager.