People on the Move: CITGO, Marathon, Spinx, Swedish Match & Weigel's
Get great content like this right in your inbox.
Subscribe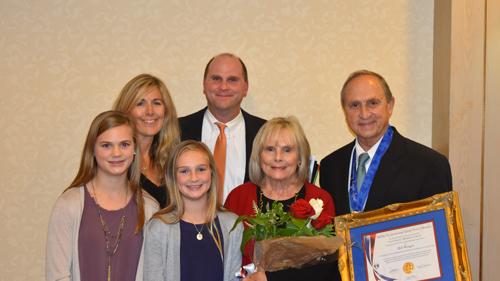 NATIONAL REPORT — Retailers, wholesalers and suppliers in the convenience store industry are only as good as their management teams and employees. In this special roundup, Convenience Store News runs down the most recent executive changes at the top in the industry. 
Advanced Digital Data Inc.
Advanced Digital Data Inc. (ADD Systems) expanded its sales team with the addition of Casey Frayko, a full-time inside sales representative. He brings four years of sales experience after working as a salesman for a waste-water equipment company.
In addition, long-term employee and industry veteran John Redmond retired from the company. Redmond joined ADD Systems 29 years ago, serving as vice president of product strategy since 2002. His previous roles at the company include Southeast sales representative, installer and trainer, major account representative, software applications specialist, sales manager, and project manager.
Prior to ADD Systems, he held positions at Commander Oil, Tymshare, ICC, Meenan Oil, and PSS, a software provider that was eventually acquired by ADD Systems.
CITGO Petroleum Corp.
The board of directors of CITGO Petroleum Corp. appointed the following new officers of the company, on an interim basis, effective Nov. 30, 2017:
James Cristman, currently vice president and general manager Lemont Refinery, has been named vice president of refining in addition to vice president and general manager Lemont Refinery.   

Simón Suárez, currently senior consultant, has been named vice president supply and marketing.

Glenn Hilman, currently assistant vice president tax, risk management and financial planning, has been named vice president shared services.

Alejandro Escarra, currently legal operations consultant, has been named vice president legal affairs.

Rafael Gómez, currently senior consultant in government and public affairs, has been named vice president strategic shareholder relations government & public affairs.

Randy Flowers, currently Corpus Christi general manager operations and maintenance, has been named vice president & general manager Corpus Christi Refinery.

Judith Colbert, currently deputy general counsel, has been named general counsel and assistant secretary; compliance, and complex litigation among other legal areas.
These new appointees join existing officers Rick Esser, vice president of compliance and chief strategy officer; Calixto J. Ortega Sánchez, vice president finance; Art Klein, vice president and general manager Lake Charles Manufacturing Complex; Eladio Pérez, general auditor; Theresa Mitchell, controller; and Justino Salazar, corporate treasurer.
Marathon Petroleum Corp.
Rodney P. Nichols, executive vice president of human resources, health and administrative services, retired from Marathon Petroleum Corp. (MPC) effective Jan. 1.

Nichols joined Marathon in 1977 and served in a variety of roles of increasing responsibility, including positions at company facilities in Bridgeport, Ill.; Anchorage, Alaska; Casper, Wyo.; Garyville, La.; Texas City, Texas; and the company's headquarters in Findlay, Ohio. Nichols was first appointed as vice president in 1998.

David R. Sauber, former vice president of human resources and labor relations, has been named senior vice president of human resources, health and administrative services. Sauber came to MPC after retiring from Shell Oil Co. as vice president of Human Resources Policy, Benefits & Services for Shell's U.S. business.
The Spinx Co.
The Spinx Co. hired Luis Ackerman as vice president of technology. In this role, Ackerman will apply his extensive IT and software industry knowledge and expertise to support Spinx's growth and enhance the customer experience through advanced technology.
With more than 13 years in the technology industry, Ackerman most recently served as the technical director for Acumen IT, where he provided technical guidance and solution consulting for more than 40 businesses.
Swedish Match
Marlene Forsell has resigned as chief financial officer (CFO) at Swedish Match. Citing family reasons, she will leave her position on March 9. Tom Hayes who is currently vice president business control and CFO in Swedish Match's U.S. Division, will replace Forsell.
Forsell joined the company in 2004 and became CFO in 2013. Hayes joined Swedish Match in 2006 and served as acting CFO at Swedish Match during Forsell's parental leave in 2013 and 2014.
Unified Brands
Chuck Parke has joined Unified Brands' senior leadership team as vice president of operations. In his new role, Parke will be based in Conyers, Ga., and will oversee the company's operations in Weidman, Mich.; Jackson, Miss.; and Pryor, Okla.
Parke brings more than 30 years of engineering, operations and executive management experience to Unified Brands, including positions with TRW, John Deere, Emerson Electric and Maytag/Whirlpool. In 2007, he became an educator, serving on the faculty for the University of Tennessee, Knoxville's College of Business for more than seven years.
In 2014, Parke returned to industry as the senior vice president of operations for Dura-Line. Most recently he was the general manager for North American operations for another Dover company, Anthony International.
U.S. Tobacco Cooperative Inc.
The board of directors of U.S. Tobacco Cooperative Inc. promoted Russ Mancuso to senior vice president of consumer products. In his new role, he will continue to have responsibility for all consumer product sales in the United States while adding the responsibility for their international sales. Premier Manufacturing Inc., King Maker Marketing, Franchise Wholesale and Big South Distribution are key subsidiaries for the Consumer Products Group.
Weigel's
Bill Weigel was honored with the prestigious recognition of the National Eagle Scout Association's Outstanding Eagle Scout (NOESA) award. The national award recognizes Eagle Scouts whose efforts have made a positive impact in their community with their leadership, time and investment in scouting. The award was presented by Logan Hickman, council commissioner for the Great Smoky Mountain Council. 
"When I think of Eagle Scouts who rise above all other Eagle Scouts, Bill easily comes to mind," said David Williams, scout executive and CEO of the Great Smoky Mountain Council of the Boy Scouts of America. "Since receiving his Eagle Scout in 1955, Bill has overwhelmingly given his time, talents and leadership not only to scouting, but to our community, and that embodies the meaning of this award."
Weigel was nominated by an Eagle Scout, and was then awarded the honor by a selection committee. In addition to the prestigious NOESA award, Weigel was also honored in 2016 by having the Great Smoky Mountain Class named for him. This annual tradition began in 2004, and its purpose is to recognize and honor an alumnus who has shown a passion for scouting throughout their life. 
ZipLine
ZipLine promoted Hayley Breagy to director of consumer engagement. Breagy, who joined the company in May, was previously a manager within consumer engagement.
In her new role, Breagy leads the consumer engagement team in developing custom, data-driven marketing and promotional strategies for merchants to help them attract and activate program users. Breagy and her team develop digital, social and traditional campaigns to drive awareness and engagement.
Prior to joining ZipLine, Breagy was a key account manager with brand performance agency Lapine Inc. There, she was responsible for management of accounts including PepsiCo, Keds, Converse, Bic Lighters, Royal Caribbean, Vineyard Vines, and Travelers Insurance. She is also a former promotions and marketing manager with fine chocolate and confectionery retailer Lindt & Sprungli USA Inc. and a product manager at Thermo Fisher Scientific.